Disney 2013 - Part 3
Confession: I wrote most of this back in early March but never finished it. The Disney vacation posts need to get wrapped up so I can get back to blogging about life with the mini's. This post will be all of the days of Magic Kindom smushed into one post. There are multiple days strung together as if they were one day. They weren't, but I am afraid of having 900 posts about Disney so we shall edit them together a bit. In between day 2 and three of The Magic Kingdom was a day in Epcot. That will be the fourth and final Disney post. Stay tuned!!! I promise not to wait a million months in between posts next time. Pee now and refill your coffee...it's going to be a good one!
We planned this vacation for a full week, but only 4 days were in the parks. I know this place. I know how exhausted everyone gets and I have watched families burn themselves out days before they are finished with their week. Cliff and I both felt that this trip was for the kids. It was go where they go, see what they want to see, touch, smell, feel, BE. We decided to visit the Magic Kingdom three times and Epcot once. It was the park we were there to show them and the one that they would get the most enjoyment from. By making all of the days there we were able to really take our time. No rushing, rushing, rushing in order to fit it all in all the while getting stressed and snappy with the kids. We never had to say no to riding something more than once (or ten times) and we never had to rush them past details that they noticed in order to "fit it all in". They got to do it all, many times, and it was fantastic.
Day two was an off day. We hung out at the resort, took our time eating, had breakfast with the characters, did a little laid back shopping, and basically just relaxed while Cliff and I got our bearings and figured out how everything was going to work for the week.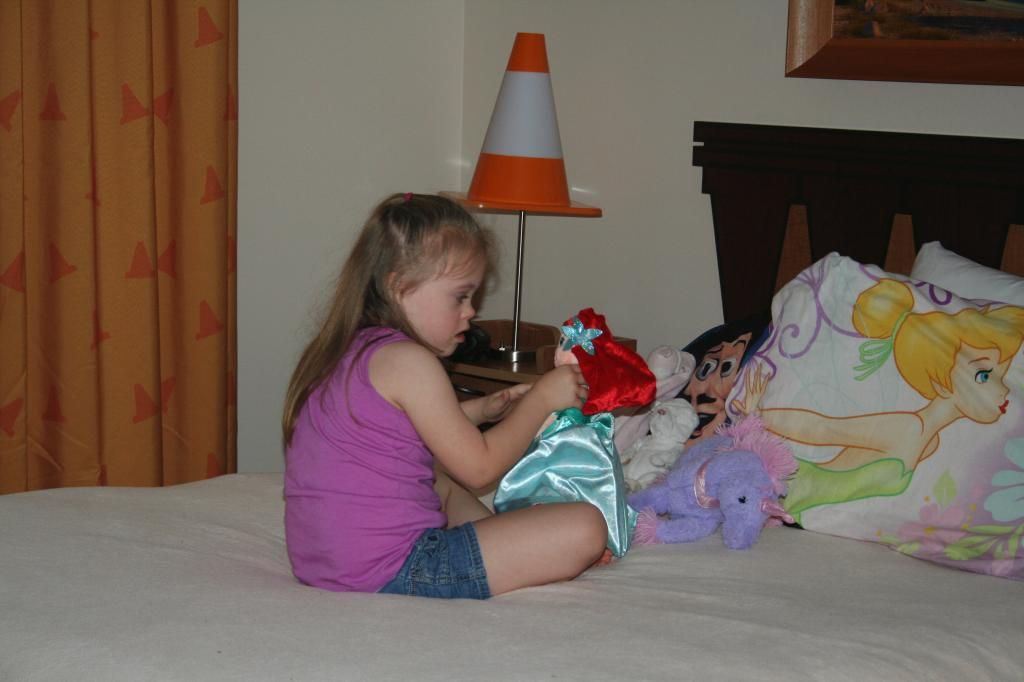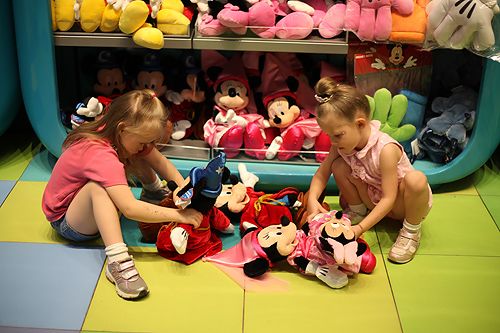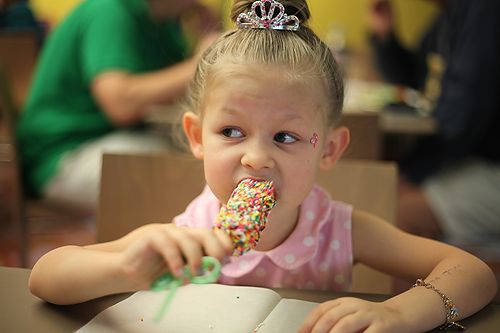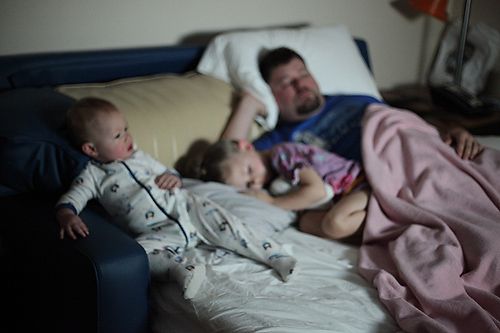 We had character meals sprinkled in throughout the whole trip. There were 5 total. Some were breakfast, some lunch and the one dinner at the castle. I highly recommend doing that as it was an awesome way to get to meet a ton of characters without standing in lines. This day started with a breakfast with Pooh, Tigger, Alice in Wonderland, the Mad Hatter and Mary Poppins. Bennett LOVED Tigger. He was completely enamored by him....it was the cutest thing ever! They all did amazing. This breakfast was at The Grand Floridian and it was so gorgeous and YUMMY! It was perfect for the kids because it was a buffet so we could get the kids just what we knew they would eat, no more, no less, and filled them up for quite awhile. PERFECT!
Spotting the first character...Pooh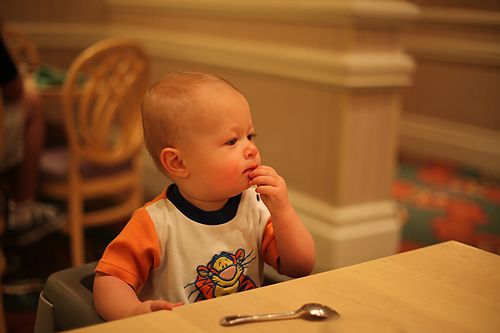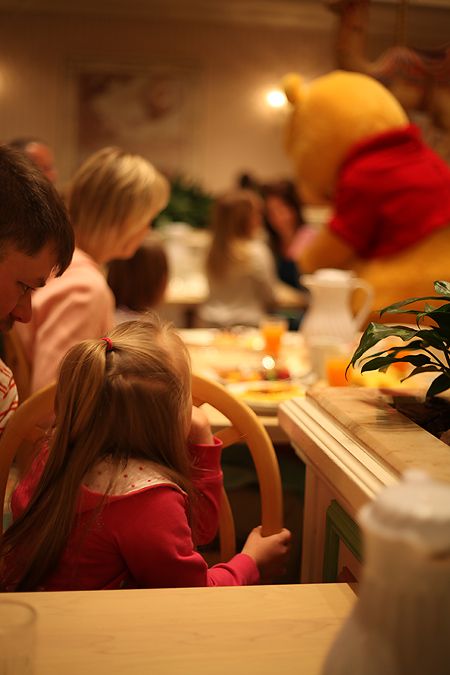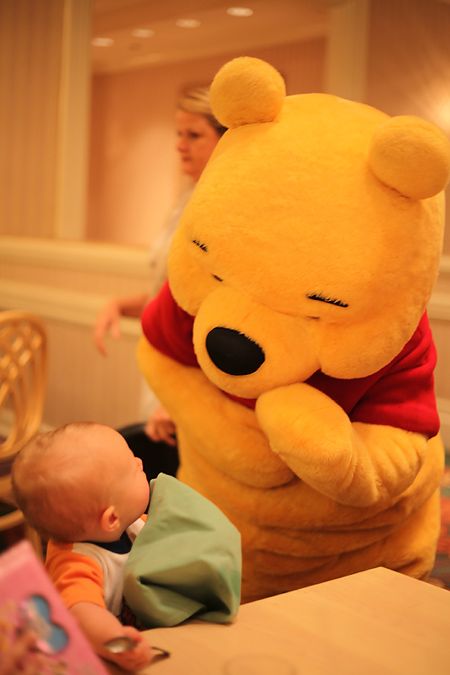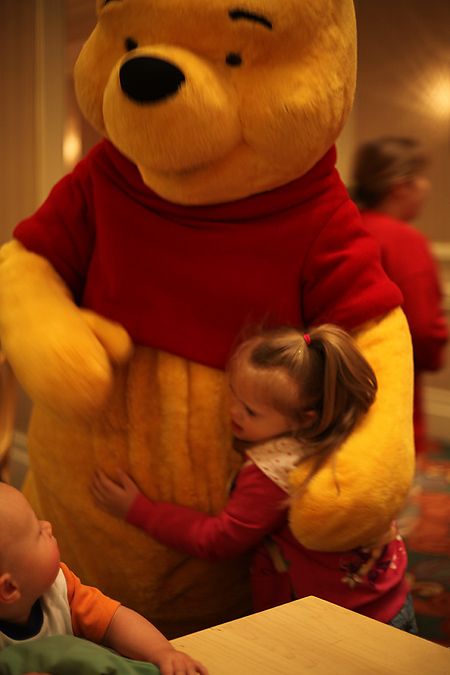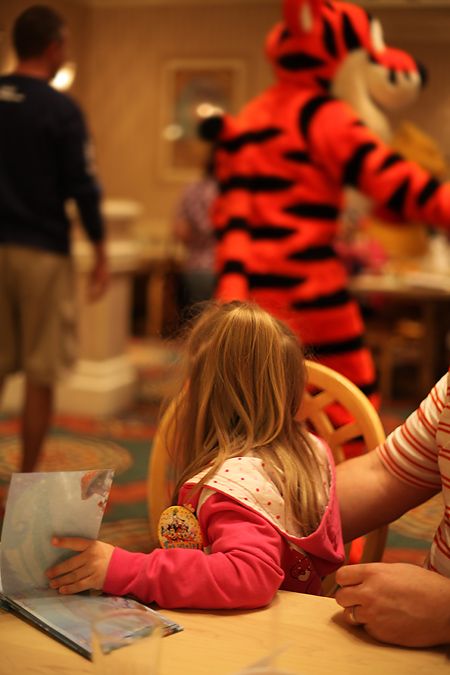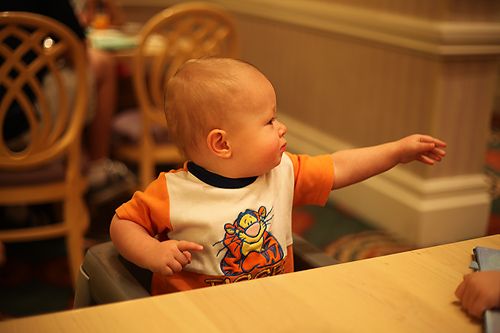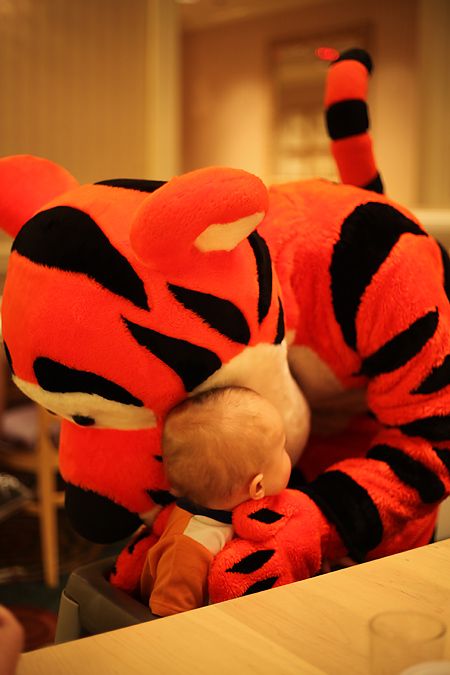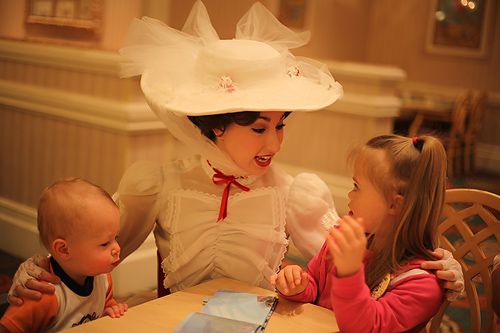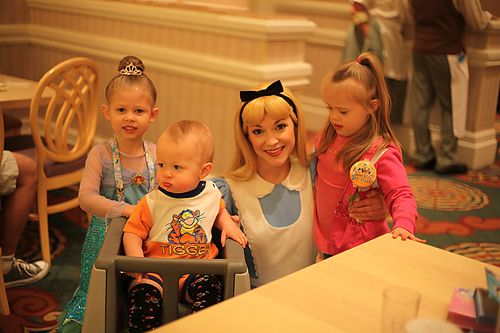 This might just be my favorite photo from the whole trip. BOOP!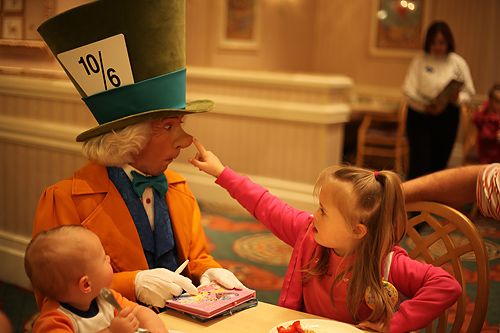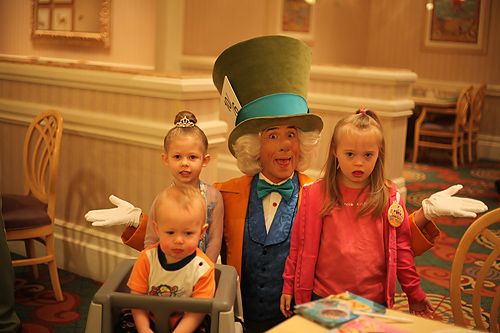 The next day in the parks came quickly and I was so excited to get back and go through it all again, only slower. More than one day there was the BEST choice we have ever made in the history of choices ever. Just sayin.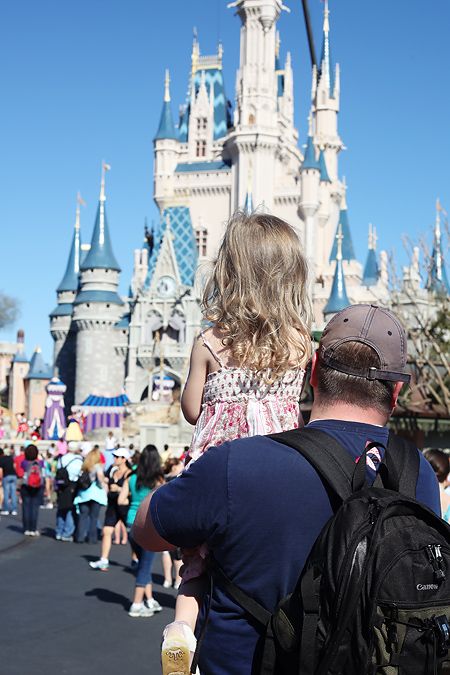 This pic was on the last day. We caught the show in front of the castle as we walked in.
Right off the bat we jumped in line to meet Tinkerbell. Adorableness!!!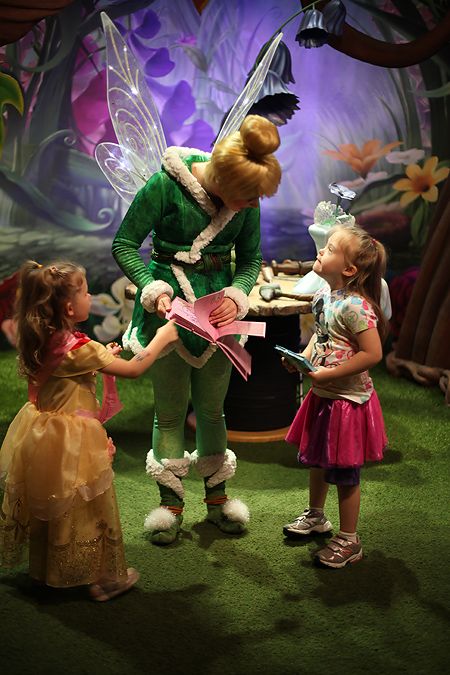 This one is from our second day at MK. (notice the different outfits)
We walked, we ate ice cream, we relaxed in the shade and observed Tom Sawyer's island, we stopped to see hidden Mickeys and tried to take in every single thing. We were making memories people!
Well, most of us were making memories... some of us were passed out and sweating to death against the mommy.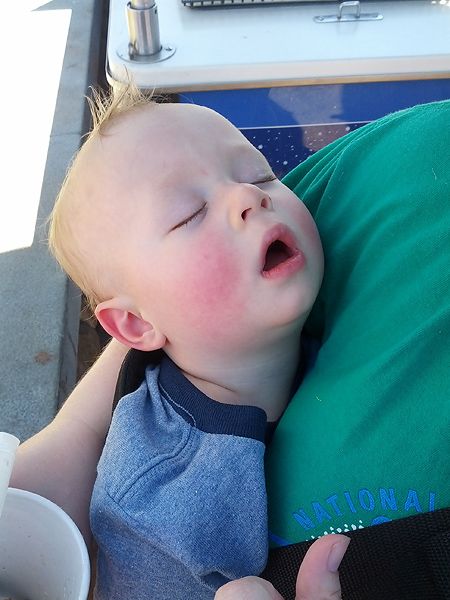 All three days in Magic Kingdom were like this. Just us, being us, enjoying us, taking it all in.
As we made our way around the park we ran into The Fairy God Mother. It was random and just dumb luck that we were there when she was. The line only had a handful of people in it so we jumped in.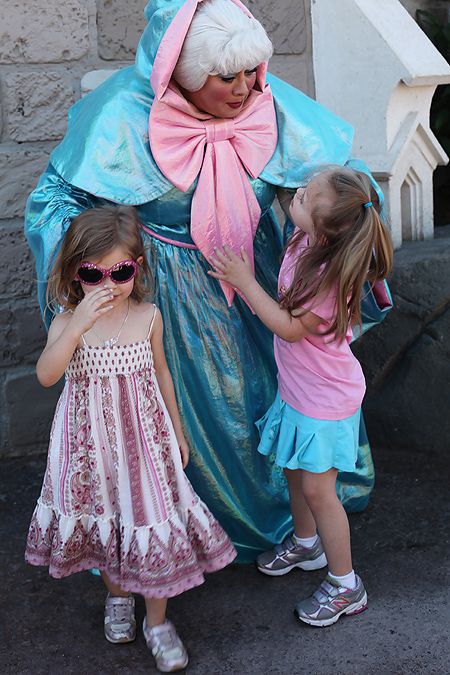 At the time Cinderella was Natalie's favorite movie. She was star struck by her....I think they had that effect on each other actually. The Fairy God Mother gave Natalie extra attention, held up the line, handled Natalie being her handsy self and seemed to love every second. Every so often the magic of "pretend" would wear off for a minute and I would think "I wonder if this person loves someone with Down syndrome or some other special needs" There were just so many cast members who truly got our girl. Saw her, like, REALLY saw her. I would have loved to have asked.
Here is a bit more of our days in the park.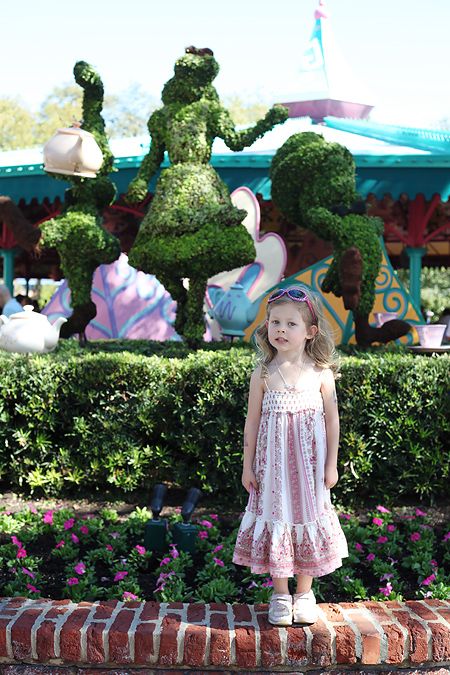 Disney-ing like a boss!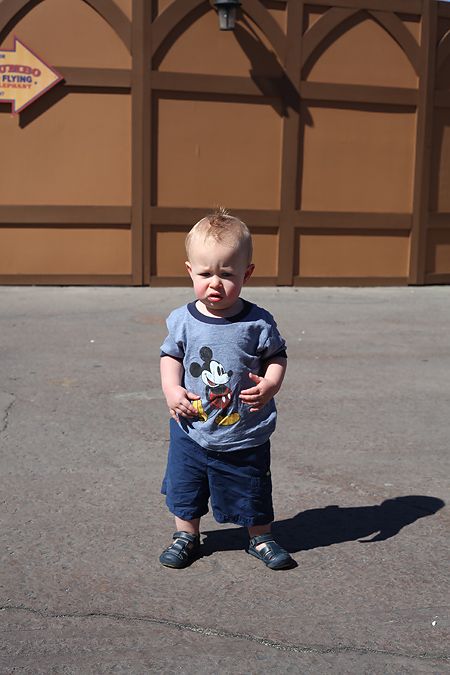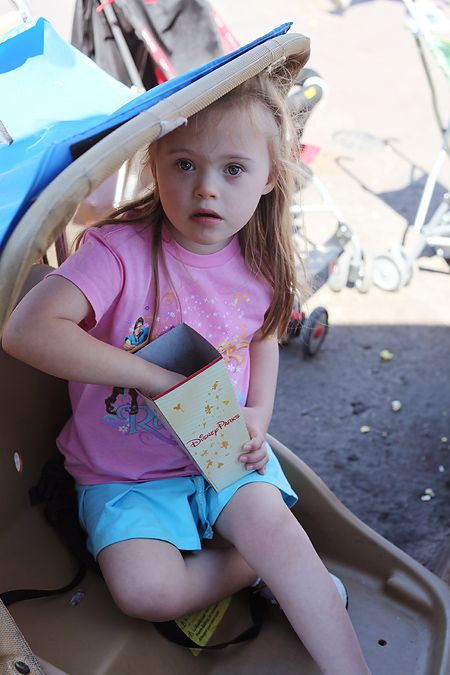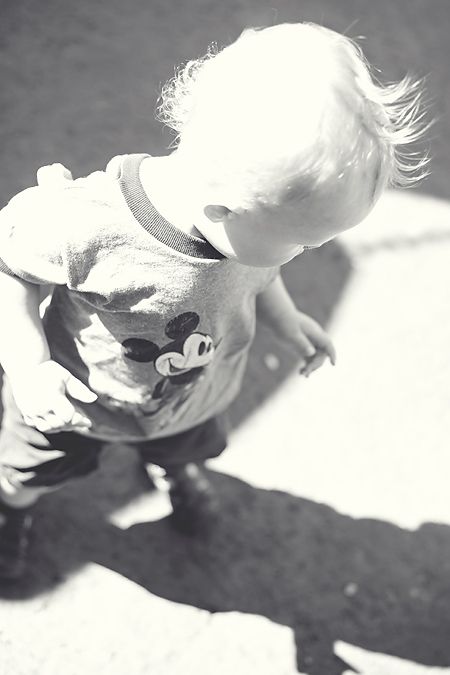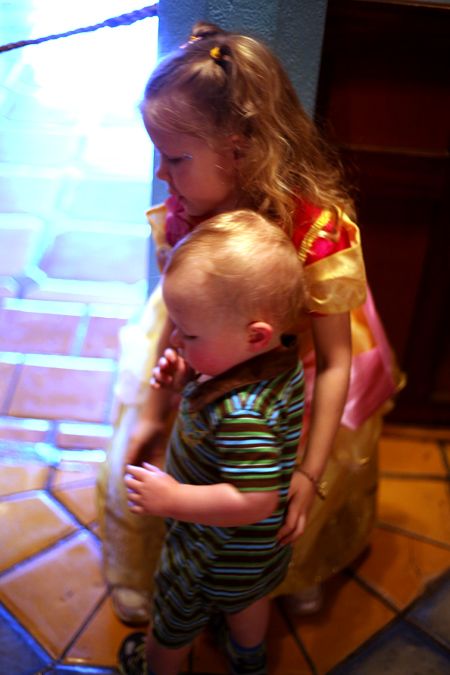 Waiting in line for the Winnie the Pooh ride...again. teehee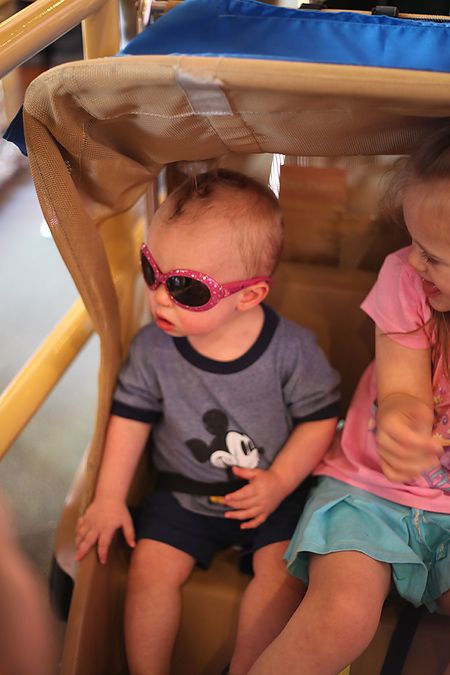 They loved this ride just a tiny bit.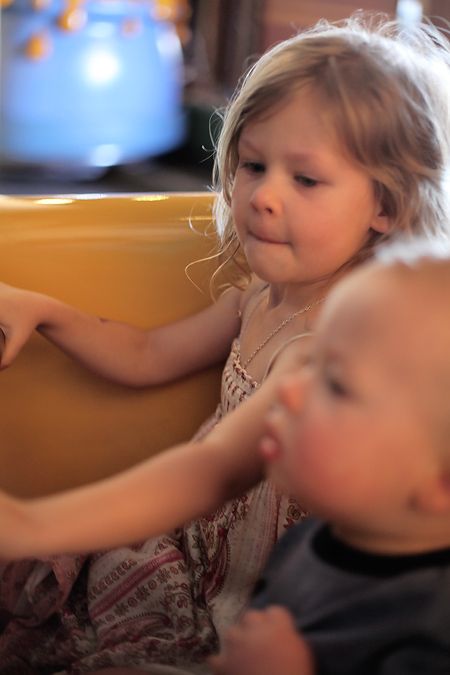 Side note: They use a TON of hairspray in the Bibbity Bobbity Boutique. Her hairdo lasted two days before we took it out...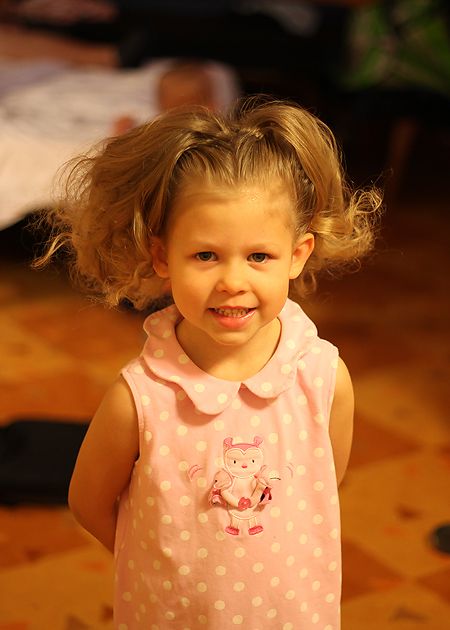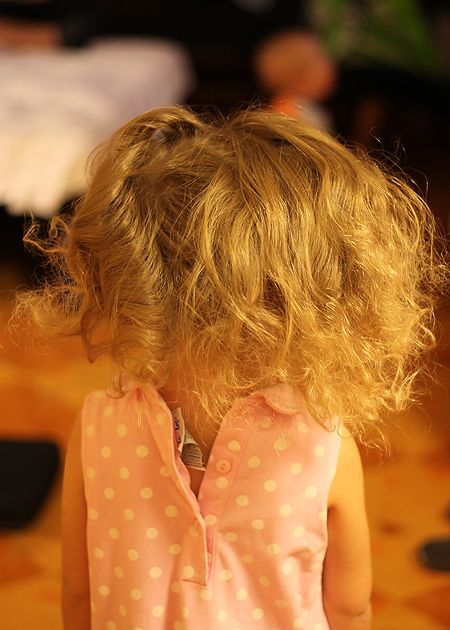 Ok, back to our regularly scheduled post.
As we reached the other side of the park we happened to find Buzz!!! Again, totally by chance. It was a good day! These kids LOVE Toy Story...Natalie's face kind of captures it all.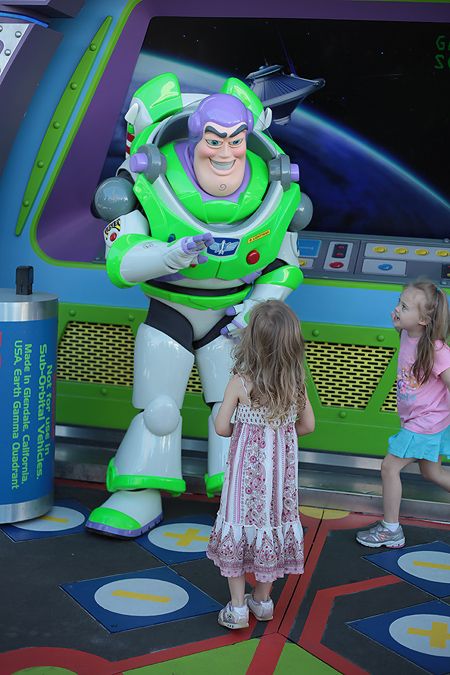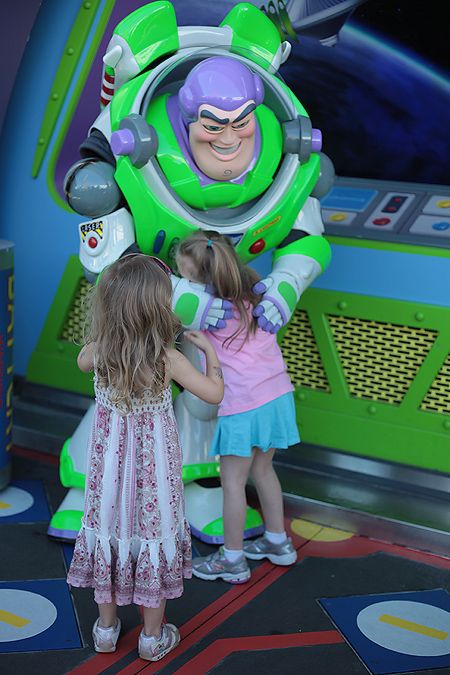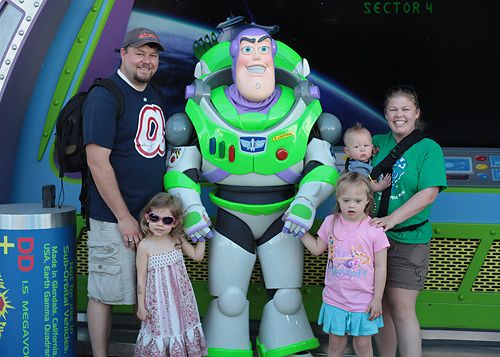 On the last day we were on our way out for the last time and caught the beginning of the parade. I didn't cringe this time like the last, I didn't fear having to run away with Natalie to a quieter place. No sir! This time we parked our tushies front and center and waited for the fun to begin. This is what we waited for and had hoped for with everything in us. This my friends is what Disney is about.
Waiting for it to start: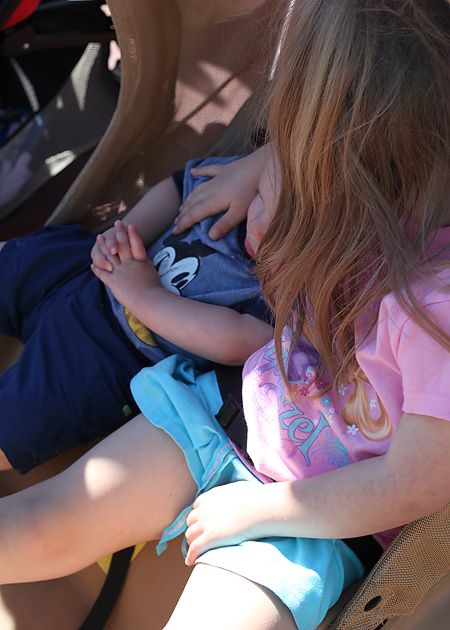 Our view when we turned around: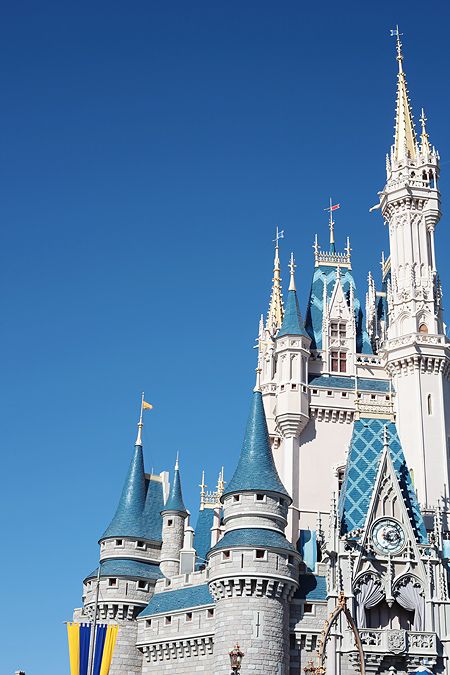 The music starts and the parade turns the bend: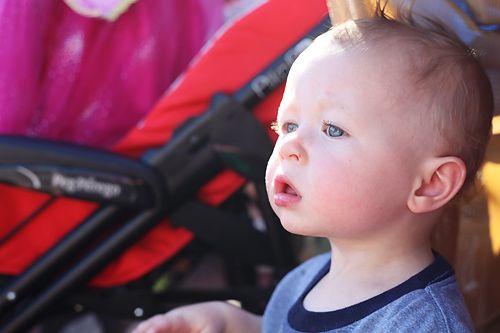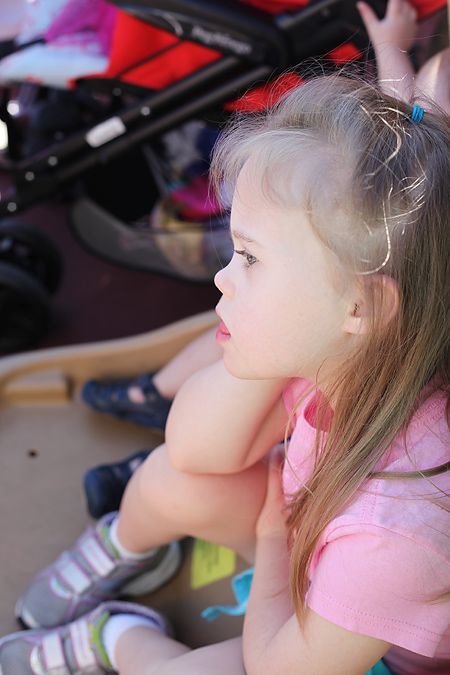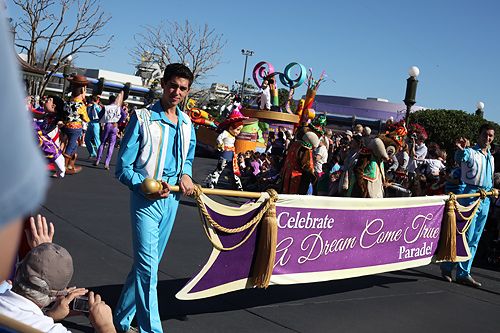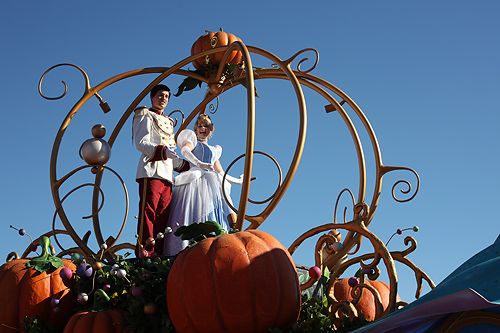 I was still in denial at this point that it was our last day in the Kingdom. As we left I snapped some pics of the things that I love to love. There is so much detail that goes unnoticed in the parks by people who are working hard to "see it all". I love it all, but the tiny details and extra eye candy is what makes Disney different from other parks. Take the time to look up and around while you are there.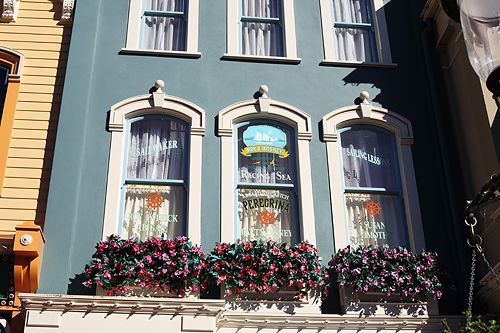 This bakery has been a staple at Disney for YEARS (since opening?) and it is closing. It is being replaced by a Star.bucks and I kind of want to puke about it. Anyone who knows me knows I LOVE Star.bucks but c'mon! There is a place for everything and replacing a Disney staple for something I can get on any corner anywhere in the US is kind of horrific.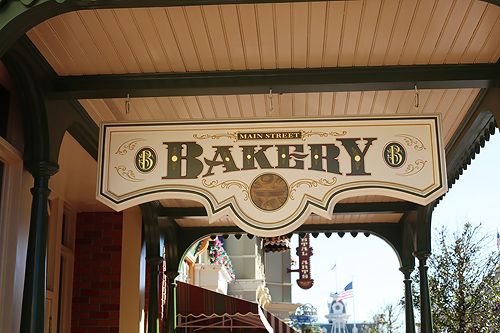 At the end of main street, right before you leave the park, is the most mouth watering candy store. So of course Alyssa and I made a TINY detour and found ourselves in line. We drooled, we giggled over what to pick, she left nose prints... it was a great last memory before stepping back out into the reality of the real world.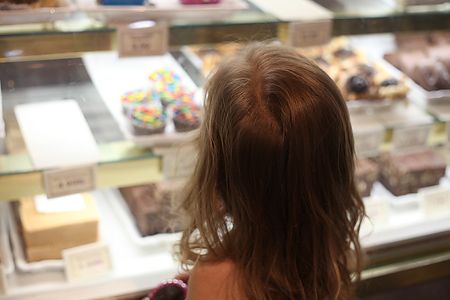 We walked across the street to leave the park. It took all I had not to cry, for real. I had dreamed about this vacation for so many years and I was just not ready to walk out of the Magic Kingdom for the last time this trip. I turned around for one more look and one more pic of my middle mini in the happiest place on earth.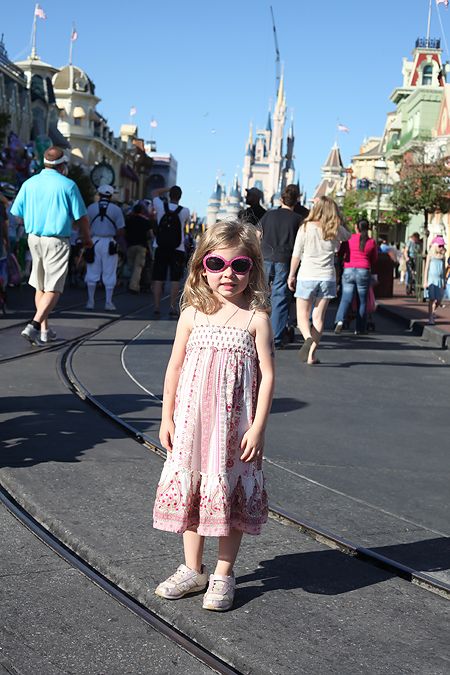 As we walked through the gates she took my hand and looked up at me and said, I kid you not, "Mommy, I'm going to miss Disney so much, I just love it here" with this sad little voice. She has this amazing way of capturing my thoughts at just the right moments. Sweet sigh