We have been busy and gulping life at warp speed. There was a trip to Corn Dawgs again this year which was a HUGE success. I love finding things that I know will be a part of the girls childhood memories and traditions. For those who live in our area and haven't been there...google it. Serious fun! I could explain how wonderful it was to play out there all evening. I could use all sorts of great adjectives and describe the fun with lots of detail.....but I just don't think I could do it justice. So enjoy the peek into the day.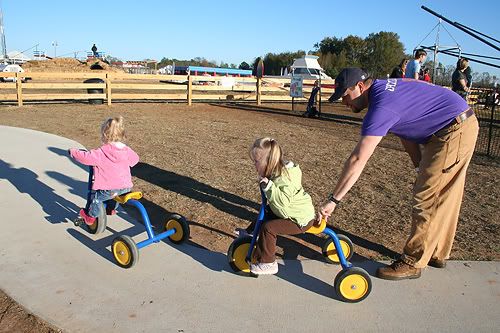 Her first amusement park type "ride" awwwww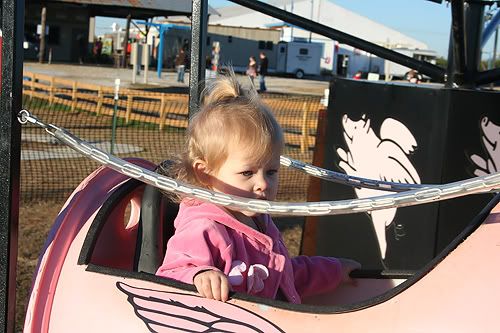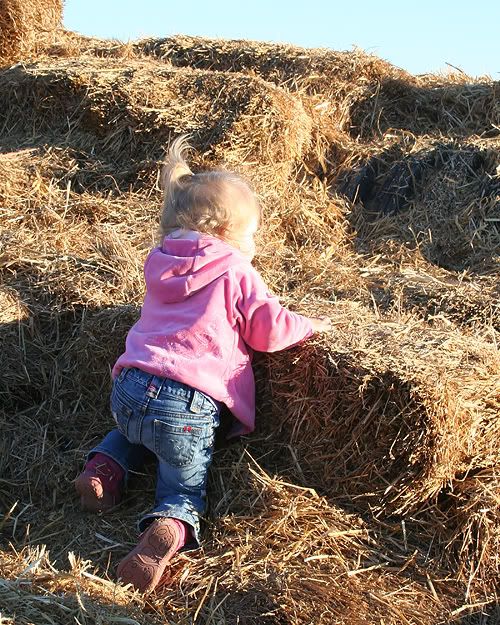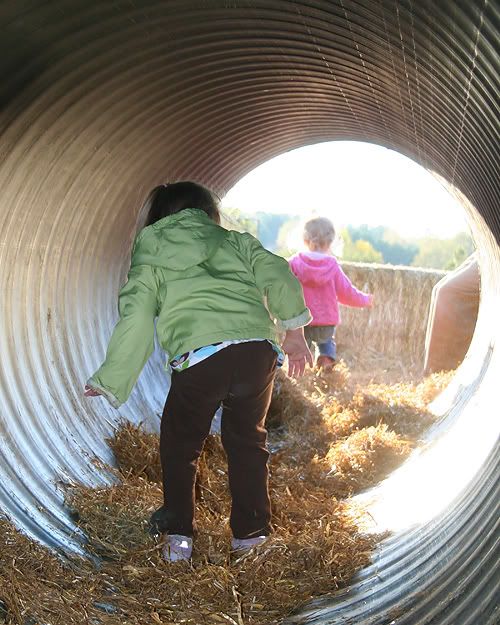 The blow up maze...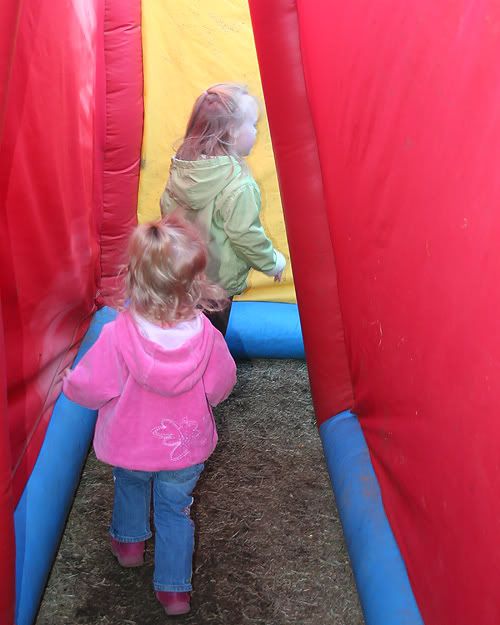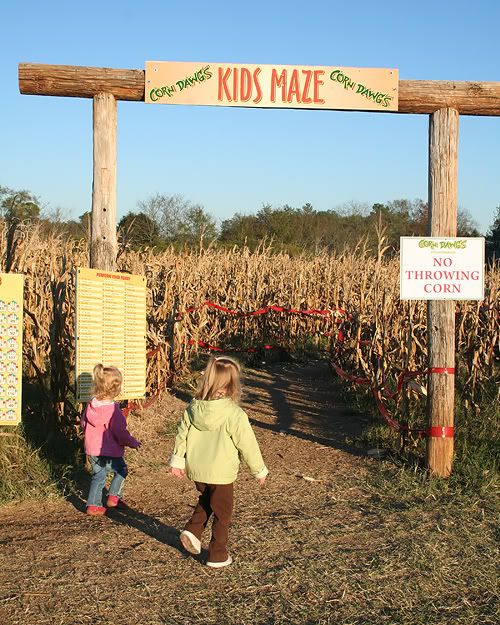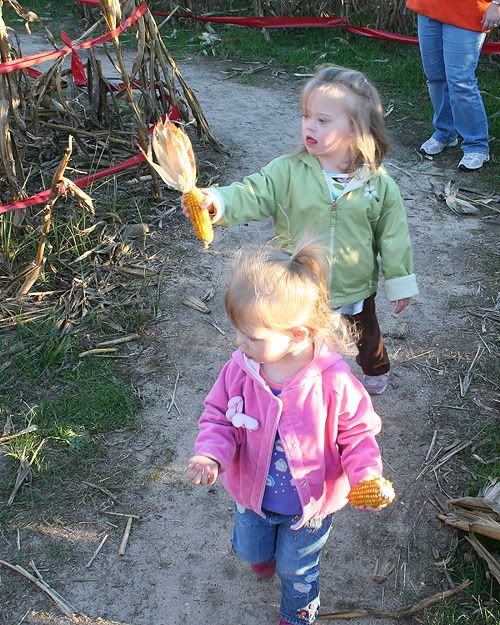 See? I do exist. HA!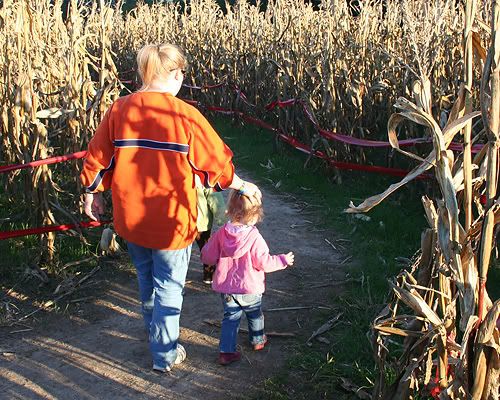 Can't pass up an educational/therapy moment ;)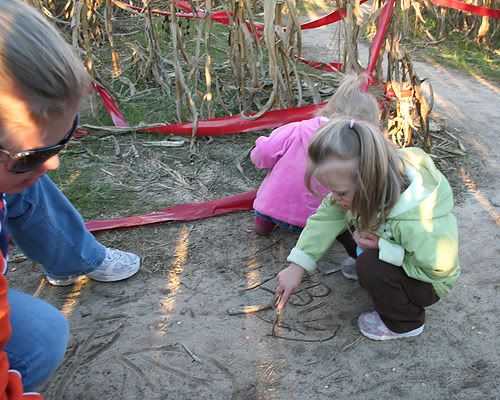 Sandboxes are SOOOO last week...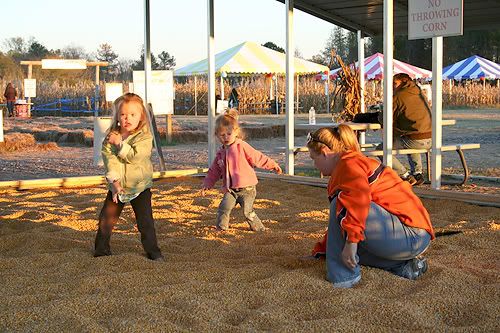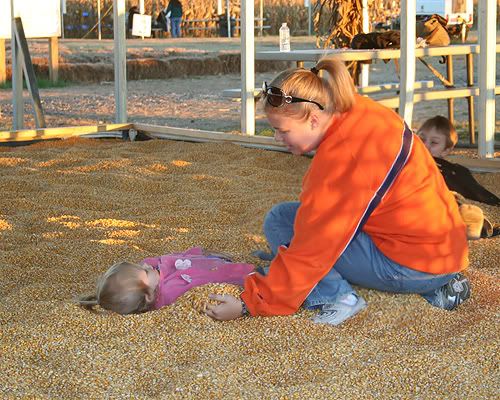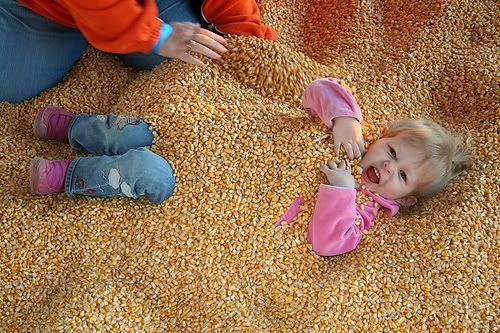 I am still picking up corn kernals from all sorts of crevices around the house. (You didn't think I was going to say house there did you?...dirty minds!)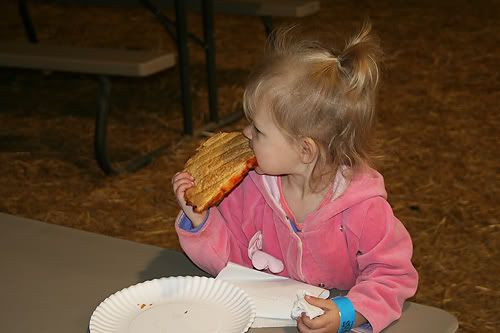 She worked up an appetite...and actually ate that entire piece by herself. I am so proud. HAHA!
Alyssa and I ventured over to our friend Juanita's son's second birthday party. This was a neat birthday party for me to be at b/c I am a sentimental, sappy, dork because Juanita was my very first paying client. I did her maternity photos when she was pregnant with Dawson, then did his newborn photos. Juanita now does photography too and it is so "full circle" I can't even take it. haha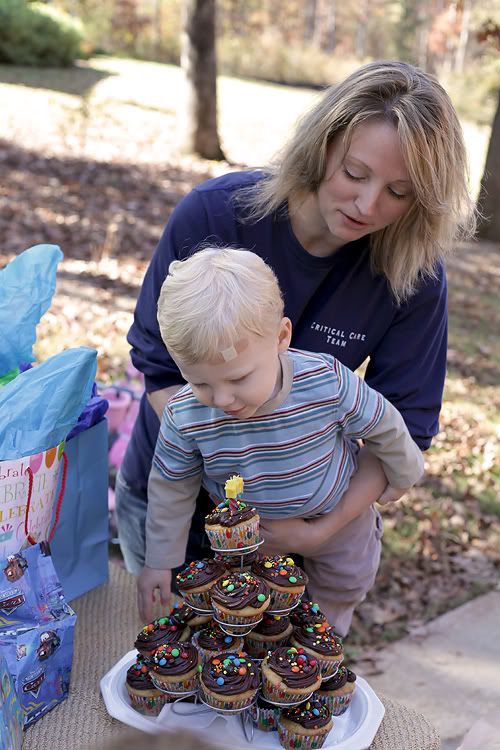 All right, all right, back to the party.
There was a bounce house, cupcakes, hotdogs....what more could a toddler ever need? Alyssa ate her very first in the bun hot dog. I never thought I would be that mom getting all misty about my kid eating a hot dog but SERIOUSLY, how cute is she??!!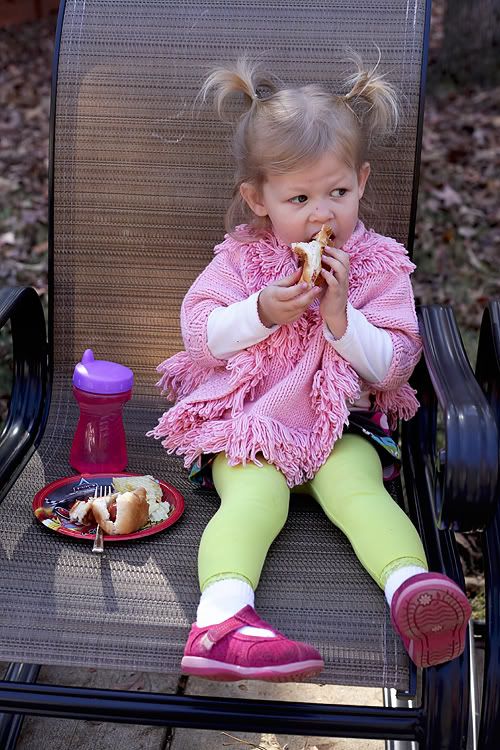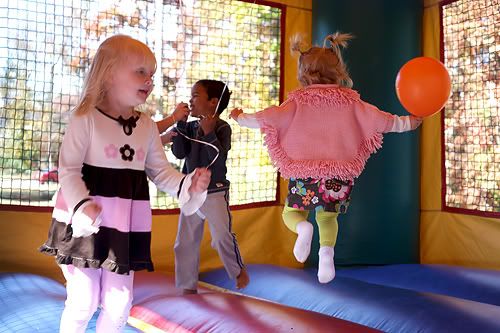 I am so used to having to teach Natalie how to do things that others take for granted that I forget to...well...take them for granted. ;) It is kind of fun to be amazed by every little thing my children do. It's like I live in Christmas morning.
That brings us to the fact that I reached the point in the year that I couldn't put off taking the girls annual photos any longer. Have I mentioned how much I dislike taking my own childrens posed photos? It is SO impossible to be mom AND photographer and I rely on both to get great photos of children. It is usually a HORRID experience ending in the girls in tears (and sometimes myself) and me pissed off like my world is ending. I got into photography to have wonderful photos of my family to treasure. Turns out I am really great at getting YOUR awesome family moments but pretty much dread doing the annual "sit and smile" photos of my own little darlings.
With that said....this year actually didn't cause me to want to duct tape them into place and throw candy at them until they smiled. I took mini 1 out to the park just to play and brought along my camera just in case.... Evidently that is how to get photos of her. She was like a little angel and we had so much fun! Fun and photos of Alyssa don't normally go hand in hand. Such a nice change of pace. I didn't even need to come home and drink afterward. haha! Here is one of the many fun ones.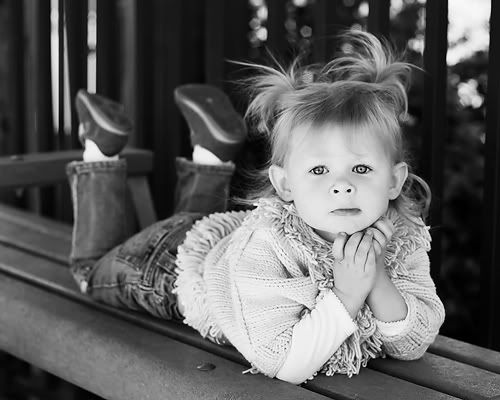 Natalie's also came out uncharacteristically good. Cliff helped me yet again but this year he figured out the secret to getting the million dollar smile and twinkly eyes that we love so much. It is so hard to love this girl so much and see her smile the most magnetic, gorgeous smile only to NEVER be able to catch it on camera. NOT THIS YEAR!!! This year I get to share the magic that is her with all of you who don't know her in person. Ahhhh.....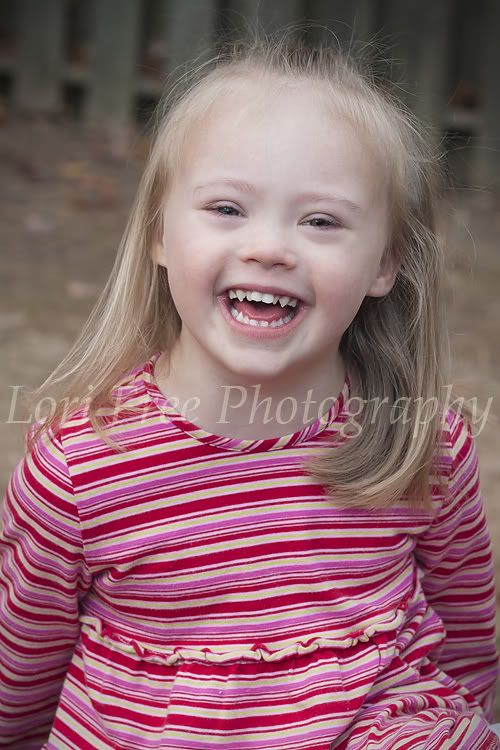 Yes I know some of you have seen this on crackbook, but I can't share the very best one on here b/c it is on our holiday card. Tee hee
So, ta daaaaa! I managed to get a blog post out of my overfilled, underorganized brain. (that also describes my house....coincidence? I think not.) I am not sure how I can have so many fun things going on yet not be able to find the "story" in it all. Stay tuned.....