...She was born in the Ukraine with that little some thing extra. My friend (I was told to warn you that her blog is a tad neglected as she just found out that is she pregnant with number 6 WOOT!) whom I met online when I was pregnant with Natalie (and she was pregnant with her third) saw one of my posts about Reece's Rainbow. Said friend falls in love with this little girl, raises money they didn't have, flies across the world and saves THEIR little girl from a life of neglect and death in an institution.
Meet Everlyn Grace: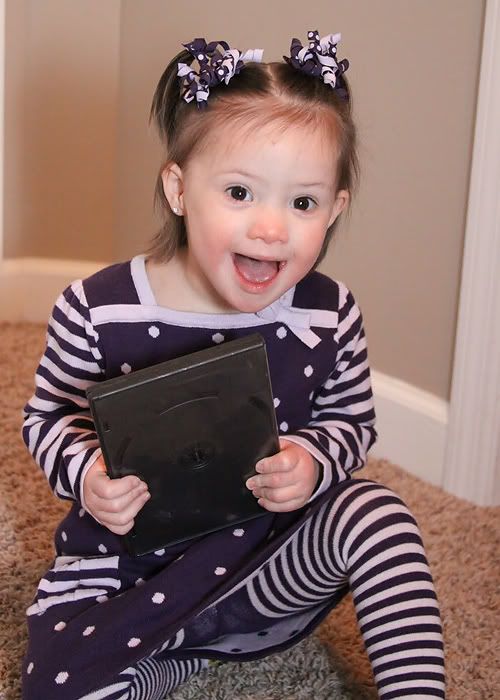 Tomorrow morning Natalie, Alyssa and I will be heading out to visit them. It will be the first time in our 5 year friendship that Ashli and I will get to meet in person. To all who think that a giant door closes when you have a child diagnosed with Down syndrome I say "PISHAW!" We are all meeting BECAUSE of our girls. Now that is just tear jerkingly fantastic is it not?
While we are there we are going to be visiting another really good friend whose daughter also has Down syndrome. Stay tuned for stories and photos. See you all in a week!