I keep starting this post then walking away from it. I am not sure why...sooo many fun things, so many people, sooooo many manys, yet I can't think of what to say or where to begin. Weird! I guess I will just start rambling and hope a post falls out. HA!
Let me go way waaaaayyyy back in time here to really emphasize my love of everything Disney. I have always been a Disney fan. I was that adorkable teenager who LOVED (still do) disney movies. Seriously, my boyfriend in high school bought me Cinderella for one of our anniversaries....yes, I was that cool. After high school my dad (without my knowledge) signed me up to "audition" for a co-op job in Disney World through the college I was attending. I got an interview, then a call back, then to my utter amazement I got a job as a lifeguard at Blizzard Beach. I was there for 4.5 glorious months of "find myself while meeting new people" kind of fun. NOTHING has ever compared to the friends I made there and the lessons I learned. It was truly magical. I could start a blog just dedicated to this so I will stop here and add a few pics to prove I was there emphasize the fun.
On stand at the end of the day.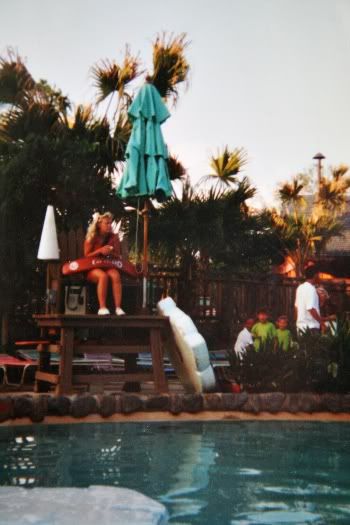 Gotta throw in a Mickey pic ;) This was at a character dinner. WOOT! Note: this was me and one of my roomates Tara. She lives in Canada but just happened to be in Disney vacationing with her family when we were there. In case that isn't amazing enough, she was staying at the same resort as us....fate anyone?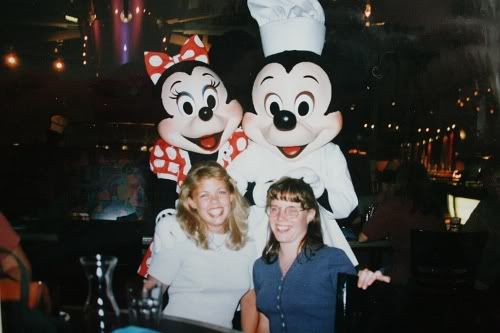 Fast forward to now. The NDSC National convention is a HUGE convention for families and educators of people with Down syndrome. It is AMAZING! They hold it once a year, always in a different part of the country. This year? FREAKING ORLANDO!!!! Not just Orlando...noooo...it was at Coronado Springs Resort. Y'know...the Disney resort? YES Sir! Sign me up! We decided to do the conference which was the weekend then extend our stay until Thursday and make it a family vacation also. It rocked my face off! (little shout out to Tiff there haha) I was giddy to head back down to the land of the mouse and take my mini's with me. We skipped the parks due to money, the raging heat and for the shear fact that I have done Disney with toddlers and strollers before (as a sitter) and wasn't really that into doing it with my own kids. We drove down with Jamie and her family and stayed at Disney's Caribbean Beach Resort. I couldn't have asked for a better place to park us for 6 days.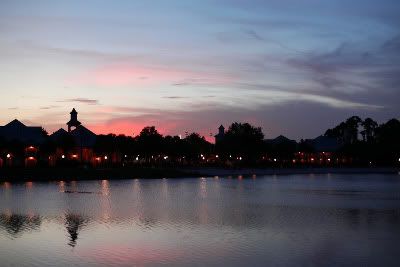 View from our room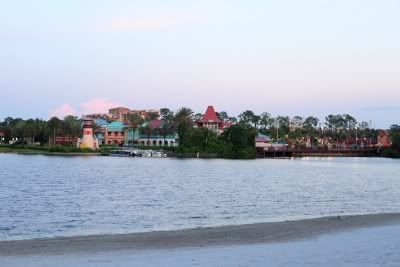 The "food court" for lack of a better term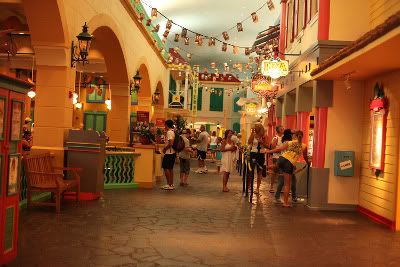 Mini water park at our resort.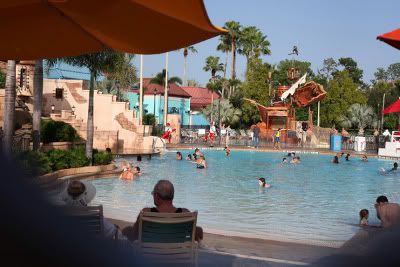 Like I said, we didn't do the parks but we did find the magic in other ways. See that mini waterpark thingamajig in the photo above? My big girl swam for the first time with only one life preserver...ALL BY HERSELF! Her proud smile and sparkling eyes as she found independence in the water made the trip worth it all in itself. The end.
NOT! ha! little 90's throwback there....moving on.
We made magical family moments and memories this trip. This was the first trip since our honeymoon where we vacationed without any family. It was just us and it was awesome. We lived at our own pace, did what we wanted to without anyone else's agenda to think about. We ate when we wanted, we slept when we could, we shopped and we just....aahhhh'ed. We tried to give the girls the magical Disney vacation even though we didn't do the parks this trip. We did Downtown Disney which I LOVE, the boardwalk, ice cream for dinner, loved on all of the stuffed animals that were ever made and we just enjoyed each other.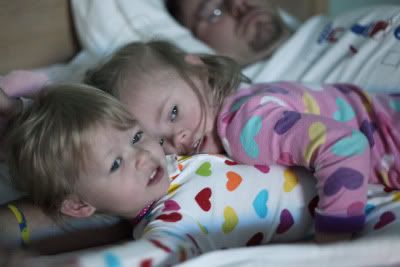 Running to dinner ;)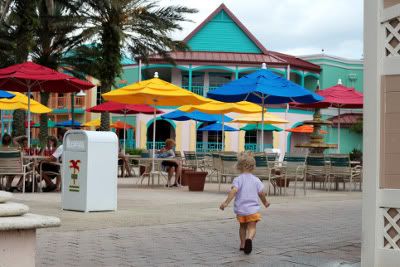 It's just not vacation without jumping on the beds. I cannot tell you how the sound of them laughing while doing this just made me sit back and grin.....seriously, it is magical there.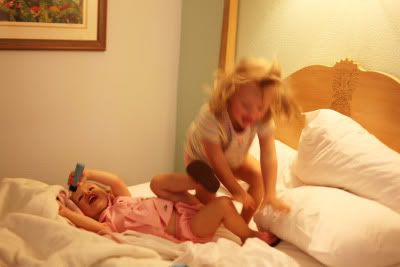 Ice cream.....I mean, what more could a person need on a sweltering day in Orlando? This might have been their favorite part. Notice A's death grip on the cup....makes me so proud. HAHAHA!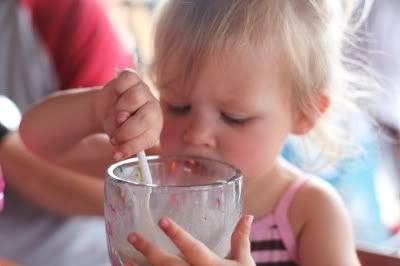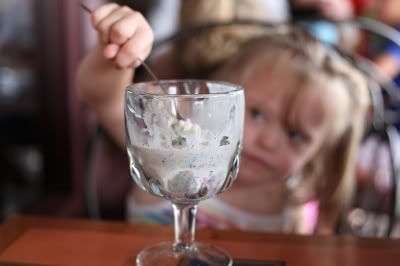 I can't say it enough. Disney really is a magical place. It is giggles and stickers and chocolate dripped down your dress kind of fun.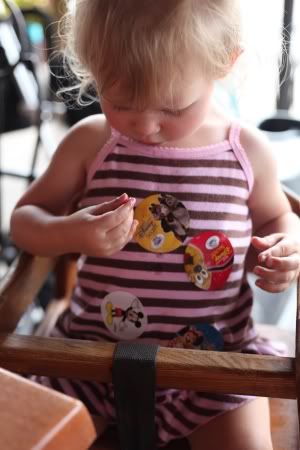 It is shopping when you just know that mommy and daddy will actually get you something you pick up.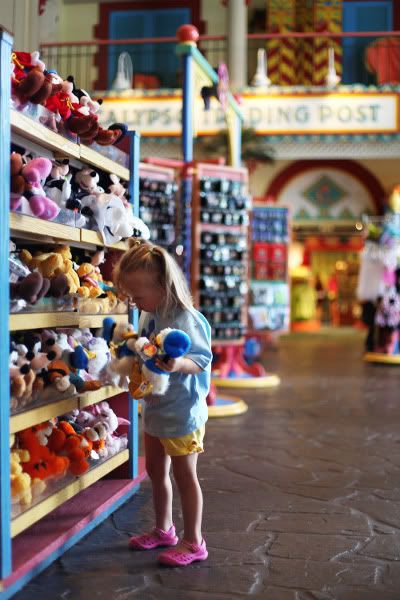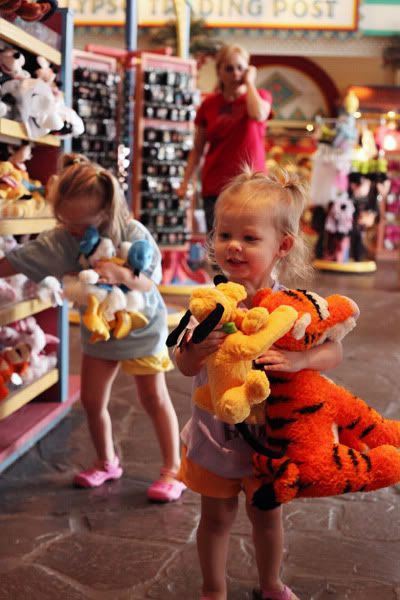 It is hope that the next day could be even better than today even though you cannot possibly imagine how that could happen. It is imagination meets reality. It is sparkles and open mouthed gaping. It is the smell of pop corn and the feel of sticky fingers on your neck giving you hugs at the end of the day. It is family...
...and some small part of me will always call it home.