I used to dread summers in the south. I am not talking dread like "oh I really don't want to eat those brussel sprouts ma" kind of dread. Oh no, I am talking "I would rather chop off my arm rather than roast in this disgusting 100 degree weather all the while wedging my sexy mama self not

into a hideous thing the sales woman called a bathing suit" kind of dread.

Growing up in the North meant it was hot and humid but only in weather snaps. Moving here was like summer shock to the system for me and I never really enjoyed the heat (see previous rant about bathing suits and sexiness) since I never felt like I could get and stay cooled off. Then I had a newborn (who couldn't go in the sun yet) during the summer...
fun. Then I was pregnant through a summer...double fun. Then this summer happened. This summer is AWESOME! It is KIDS. No crawling babies to worry about on the scalding pavement (they wear shoes now, what a concept). No kids who take fifty two naps a day to try and work around.
It means we have freedom to play this year. There are:
Birthday parties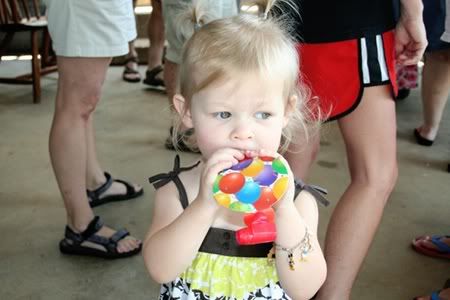 and playing in the pool/yard with friends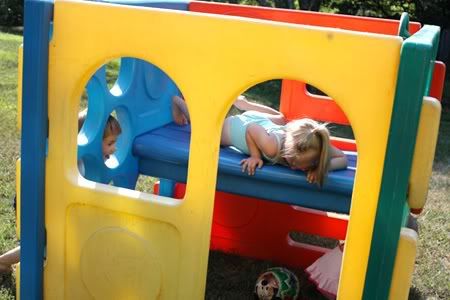 and dancing around the playroom in panties (the oppressive heat means no one ever gets cold....EVER)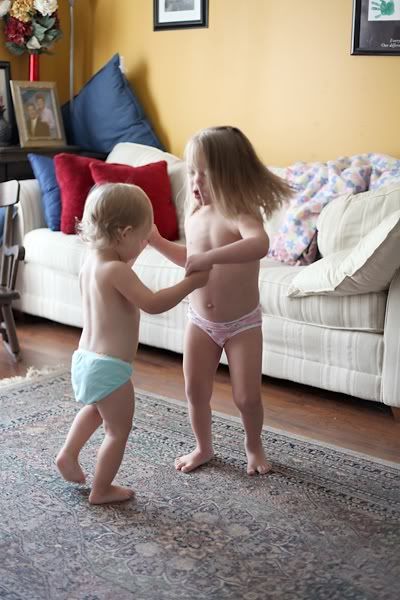 It means drinking out of the hose because lets face it...it just tastes better. Juice? Sippy cup? Heck no mommy! Gimme a swig of that refreshing water that has to travel through that nasty hose that sat in the yard unused
all winter long....GAG! FUN for all ages.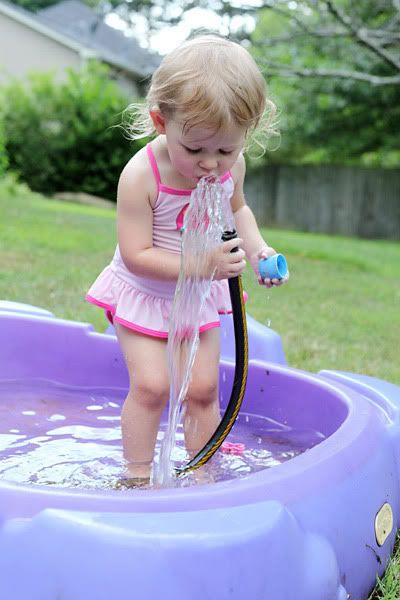 It means backyard barbecues with good friends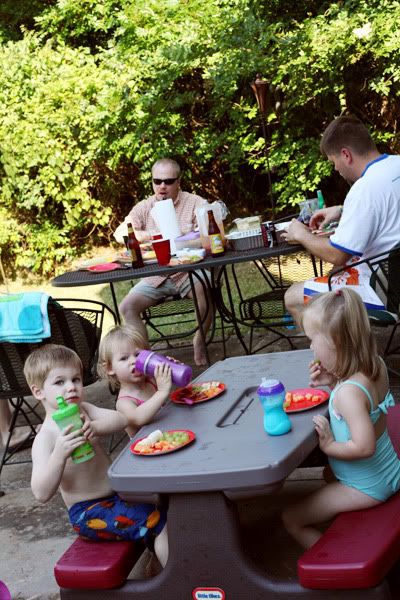 and it means getting to dress your kids up in fun, festive Fourth of July attire (even if it only stayed on for 30 minutes until they were traded in for swim suits)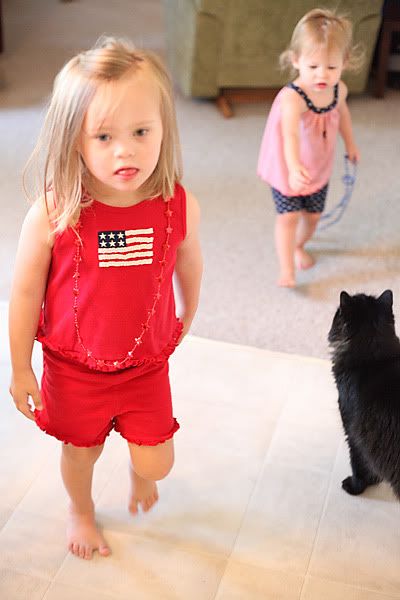 I used to dread summers in the south....but I think they are maybe, kinda startin to grow on me.