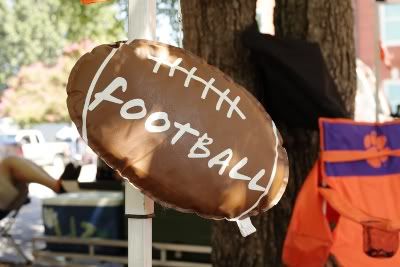 I have literally waited for this day since I was one of the lucky students at Clemson. I used to walk that campus thinking that I could just stay there forever and be perfectly content. It is like belonging to the largest family ever! I remember painting tiger paws on little kids faces at the football games thinking "someday I will be the one bringing my kids here". We took Natalie to her first tailgate when she was still a baby.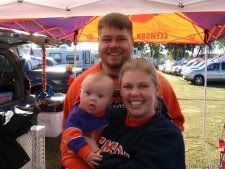 She of course had the time of her life. ;)
Well it started to happen again. That feel of something great yet to happen. You can literally feel it in the air as football season starts. Let me cut myself off her to tell you that I HATE football...all football except Tiger football anyway. I LOVE Clemson games. The tailgating, the sea of orange, beer, the sound of the canon as our boys run down the hill, the food and my favorite part....our friends.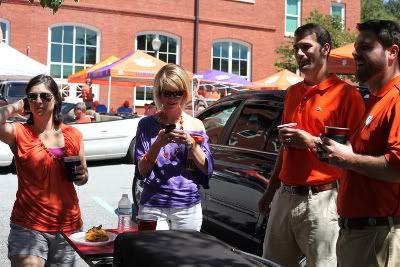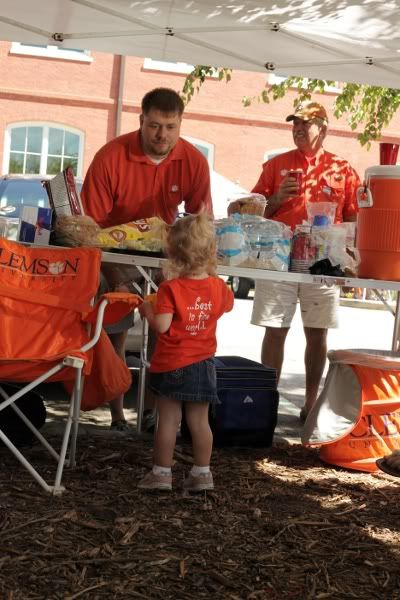 This is not just a keg...this is a contraption that our friend Paul has that eliminates the need to pump the keg... we have arrived...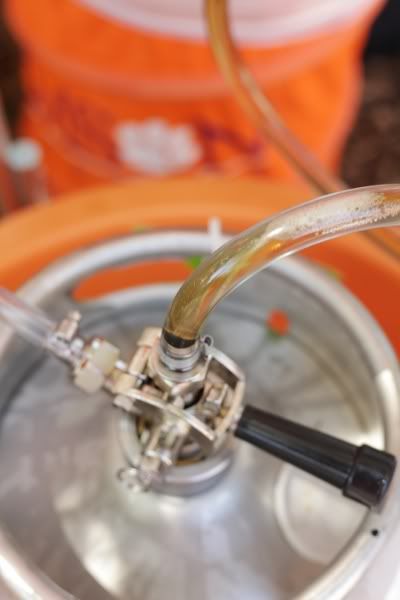 Paul doing the honors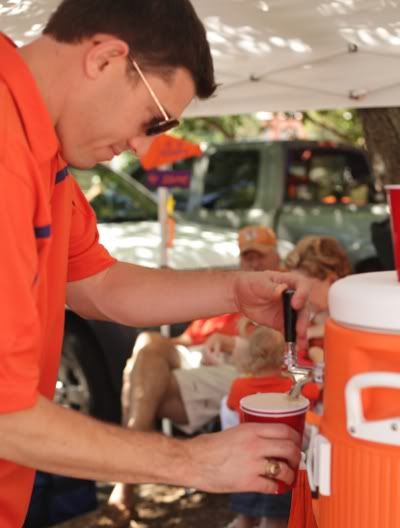 Taking Alyssa was amazingly fun. She was calm and well behaved and I think she felt "it" too. You can almost see her blood turning orange.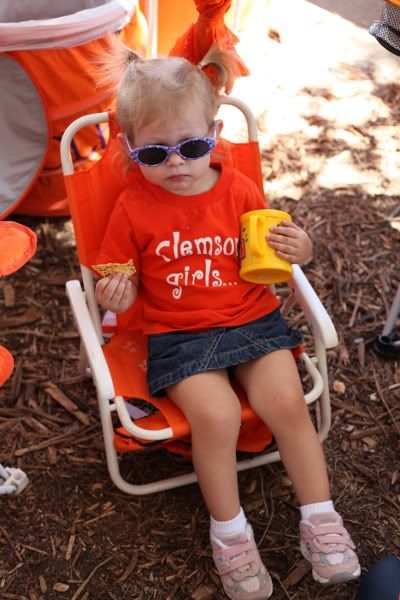 I love that we can take her tailgating and to the games now and she loves it. She picked out a new baby (of course!) at Bi-lo and who am I to say no when my girl wants a baby covered in orange, a paw and looking oh so adorable. Add in a sippy of water, some crackers and you have her day in a nutshell.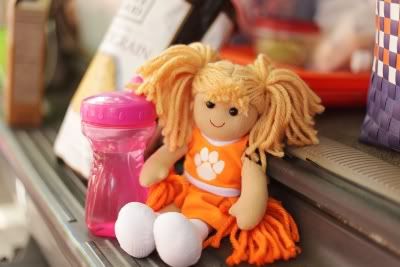 I haven't been to an opening game since I was pregnant with Natalie and I was like a kid on Christmas morning. I couldn't WAIT to go back "home". It really is a place that sucks you in and becomes a part of you. At one point I just stood back and realized how far Cliff and I had come since that night we met there. WE are the family there and I am so ok with letting the college years go in exchange for what I get to live now.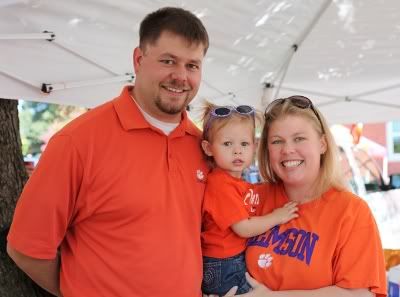 We were there for the football but in reality that is such a small part of the day. The day is about friends and laughing and letting go of stressful work weeks to just "be". We are making memories for ourselves and in turn making memories for Alyssa. Ones I hope that she can look back on with contentment for years to come.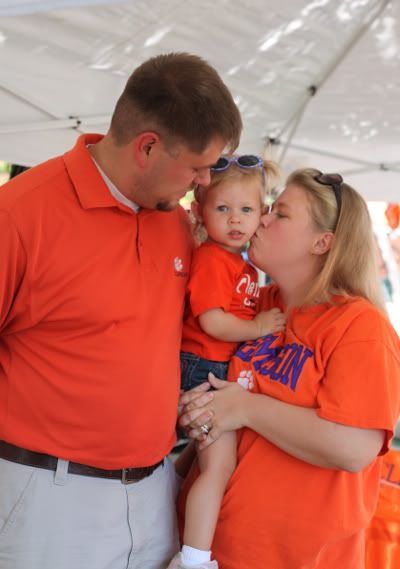 After all, isn't that what this is all really about?