Magic Kingdom!!!! I LOVE THE MAGIC KINGDOM!!!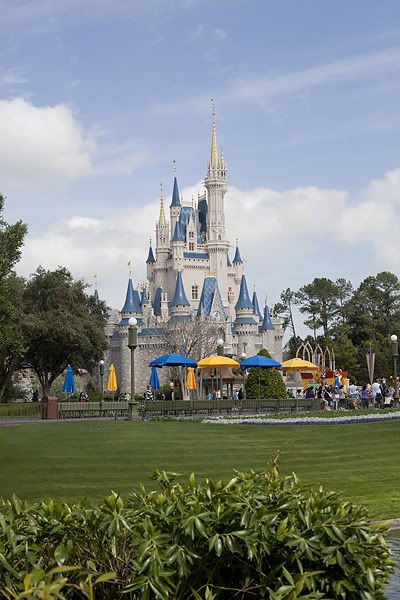 We appreciated that they had the yellow and blue umbrellas set out just for us.....they are the colors that represent Down syndrome advocacy in case you weren't with me on that one. If you knew what I was talking about then go get yourself a cookie cause you just won. :)
So our last full day in Disney was the much anticipated Magic Kindom in case you couldn't figure that out on your own. We got there around noon since you know, we had to have our leisurely breakfast. Seriously, who knew eating without the rush of little people could be so satisfying? hahah

a We rode the bus from the hotel and climbed off to the site of the monorail. I still remember thinking that was so cool when I was there at 10 years old. Weird how when they built it they thought it was going to be the "future of transportation to the parks" and now it looks kind of outdated. Even so, it is one of those iconic things that I LOVE about this place!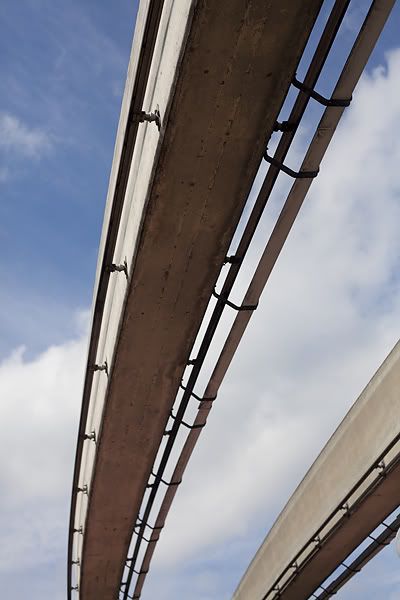 Next up was the infamous photo in front of the entrance. Don't ask me how I managed to chop off the top of the building...I mean, I only take photos for a living...geesh. Excited 5 year old dying to get into the park much?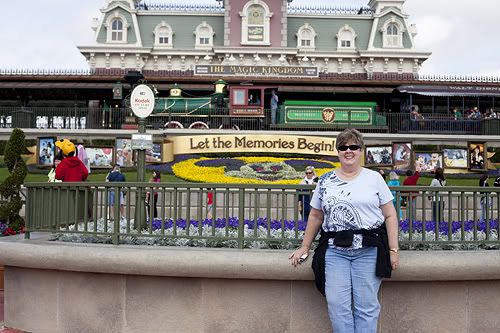 I just couldn't get enough of the fact that I was back. I had missed it....
...all of it.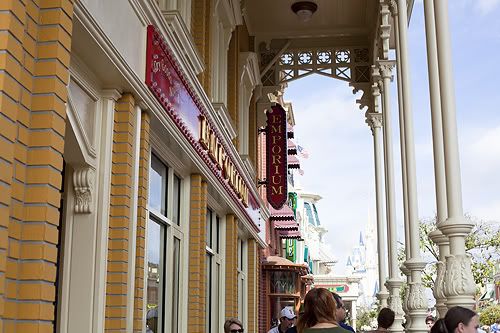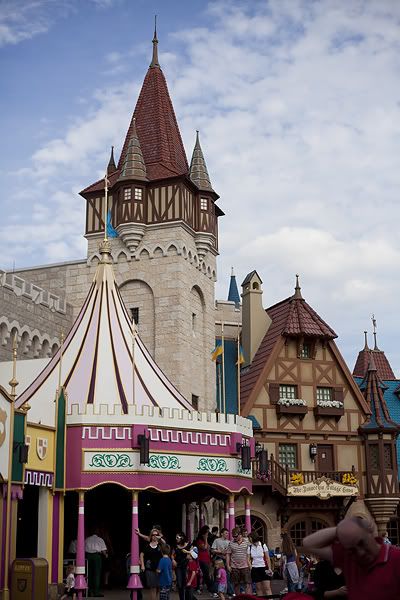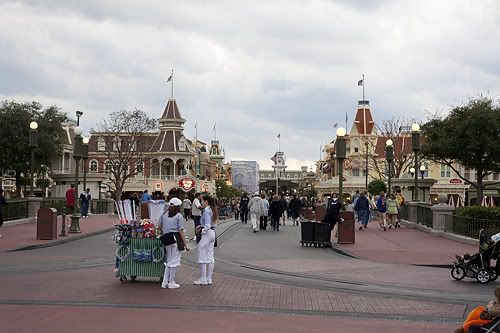 I rode a couple of rides then we found a place to have lunch. I am not usually someone who takes pictures of my food mostly because let's be real....do you really care what I ate and what it looked like? Didn't think so. BUT, we randomly decided that we were 7 and that we had to have chocolate milk with our big girl lunches. It showed up at the table and looked way more scrumptious than it needed to. Disney...you never disappoint.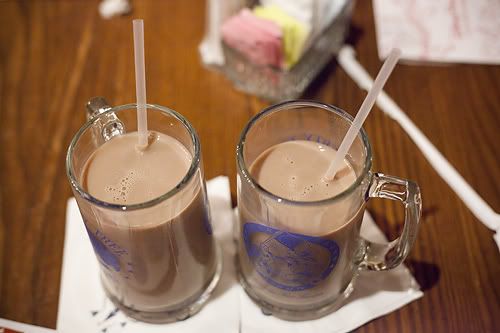 **insert lip smacking here**
Remember my obsession with controlling the map? Well, I am not exaggerating. I HATE being on a forced march but this trip taught me that I don't truly just like to fly by the seat of my pants either. I like to know where we are going that day, don't really care when we get there but I have to know we will get it all in. OYE! The perfect(?) combination of both of my parents. hahaha Mom was good and just followed along where I said we HAD to go next....it's like she already knew I had this quality or something
......waaaaiiit.....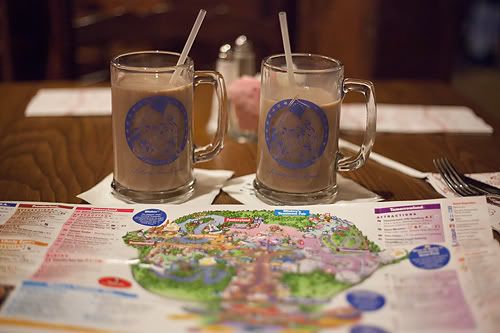 FINALLY we made it around to the haunted mansion, which of course is the best ride in the park. (besides space mountain) I love everything about it but I hadn't been on it since I went 14 years ago. They had updated some of the things like the crystal ball and other areas. I couldn't resist seeing if I could get a couple of shots even though it was dark. SUCCESS!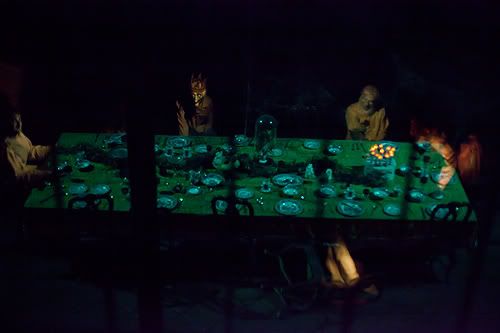 This is the dining table with all of the ghosts at the end of the ride. LOVE this part!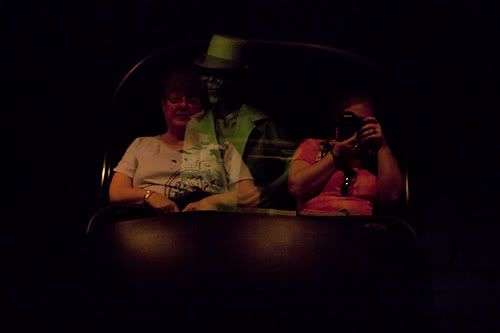 AAAH! We took a ghost home! He looks like he is getting a bit fresh with mom. HA!
More rides, more fun, more gossiping and giggling and resting those darned blisters. Yes she was still pushing on....No one puts mom in a corner!
We were having a great time when we noticed that the sky had turned
a scary shade of DARK. Of course, since I had actually brought my camera....Murphy and his law hate me. hahaha
Amazingly we had JUST finished everything we wanted to do and see. (Good thing someone had planned out the route around the park first....just sayin)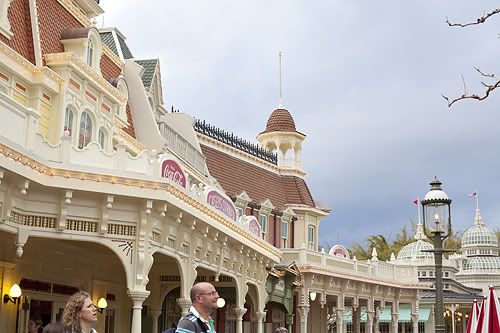 Notice the guests looking at the sky in this one...I took this as we were leaving trying to beat the rain.
One more quick look back at my favorite place on earth...
It's like he was waving to just us.....
We made it to the bus JUST as the rain hit, cause we are rockstars like that, and popped back to the hotel so I could drop off my camera.
In between all of our bouncing around while we were there we managed to hit Downtown Disney twice. I had to introduce my mom to the Ghirardelli ice cream parlor there. I had all good intentions to get an ice cream when we noticed this horrifically addicting drink called "sipping chocolate". It was like everything I knew chocolate could be if it really applied itself. A small mug (way bigger than an espresso mug) of silky warm chocolate you can drink. It was so
chocoasmic that I got mom and her blisters to go out in the rain on the last evening we were there just by saying "sipping chocolate?"
For real, it was that good and had it not been pouring rain you would have a photo of that to look at and drool over. Do you just love how I have now officially talked more about our chocolate drinks than anything else in the parks? Welcome to being me and my mom. hahaha
Off to bed that night then it was time to wake up early (WHAT?!... ON OUR VACATION! I OBJECT!) and head home.
It was a once in a lifetime vacation considering I have small children at home. Cliff was amazing and kissed me goodbye at the beginning of the trip and sent me off with "Stop feeling guilty and go enjoy yourself! I can take care of the girls." .... Love that man!!!
All in all I think we had a great time. It was fun and relaxing and full of mother daughter stuff. It was needed...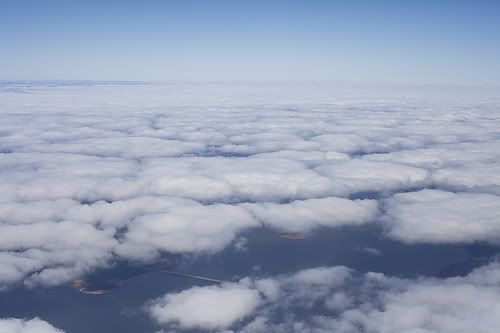 ....and it moved me.