This is going to
possibly
be a post of few words and many photos since most of you are just here to see the photos anyway for this one. hahaha
We had planned this big birthday bash at the neighborhood playground but as the big day approached people started falling like flies off our guest list. By the time Saturday afternoon rolled around we were down to two of our good, good friends and Cliff's dad (Dodaddy). We decided to just have it at the house since it was really warm out and the pollen count was INSANE. All in all I think it was a birthday success and I cannot thank Jamie and Maggie (and families) enough for coming out to help us celebrate!!!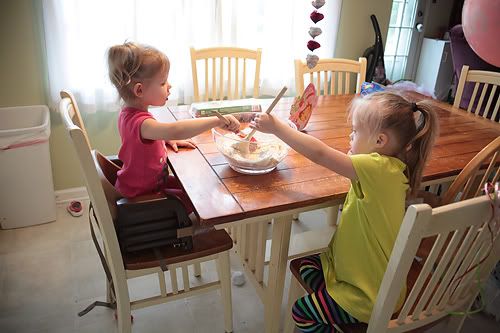 Making her cupcakes.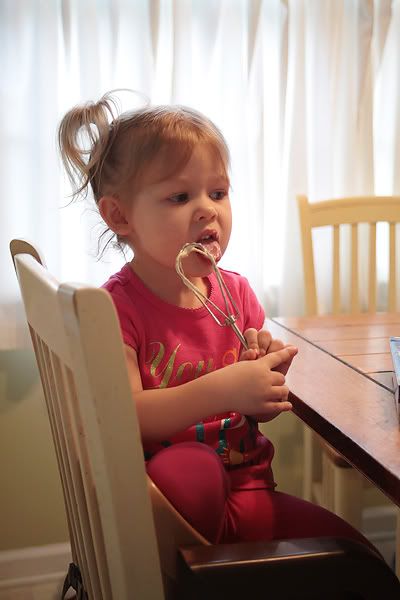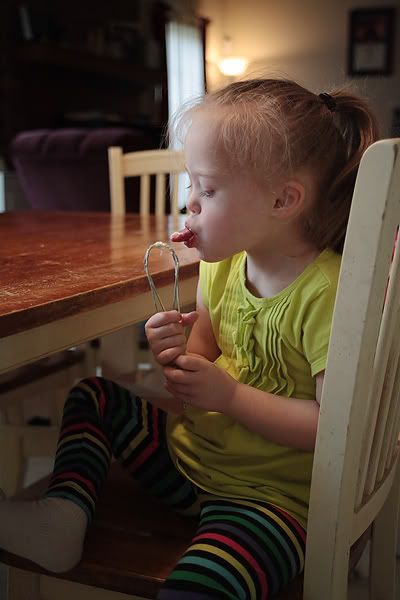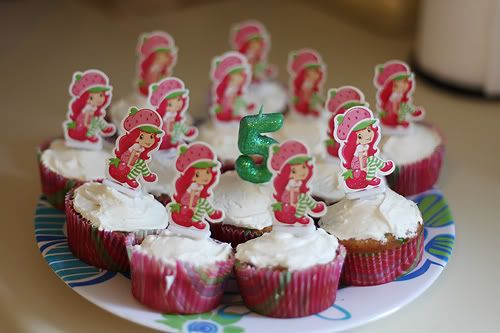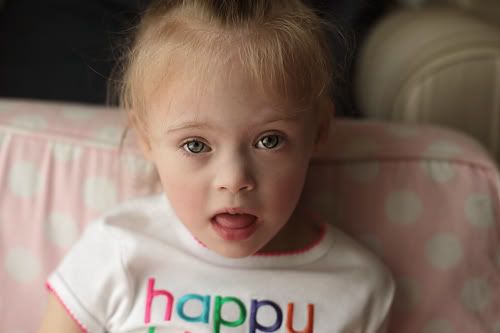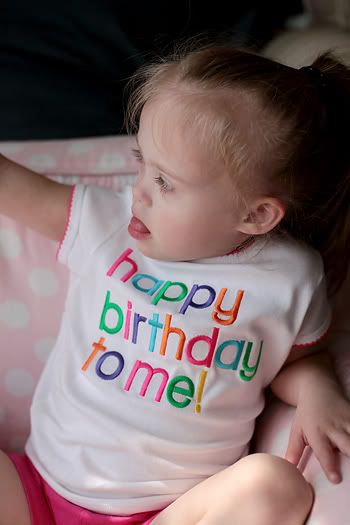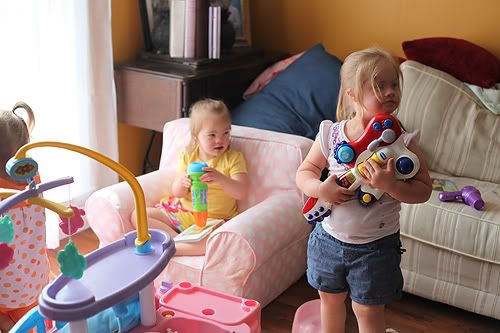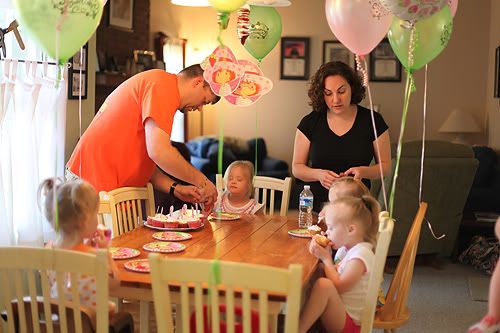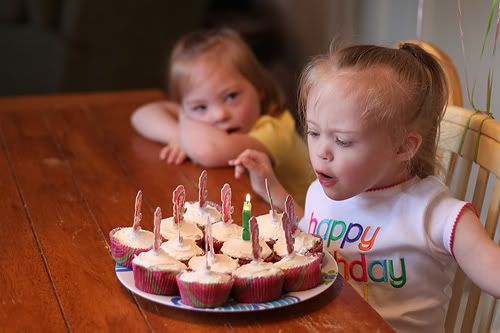 Look at the intense concentration! This is important stuff people!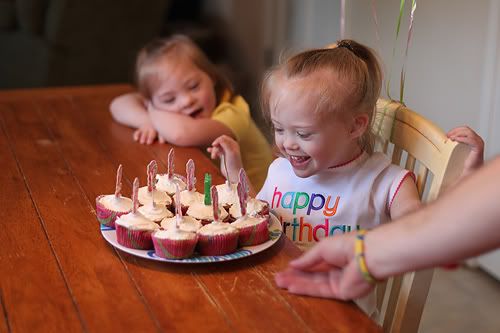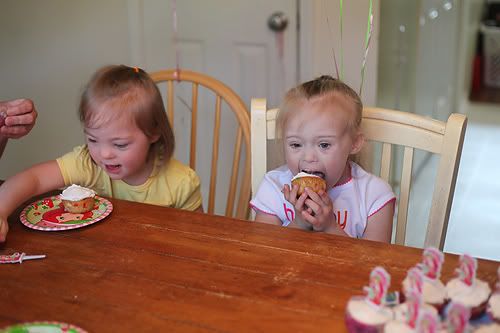 Did you feel like you were there? We hope so, we missed you all. Happy birthday big 5 year old!