Easter was super busy this year. The festivities started with the egg hunt at Natalie's school. Oh how adorable my girl looked in the ears that she made. She SHOCKED me by actually wearing them the whole time!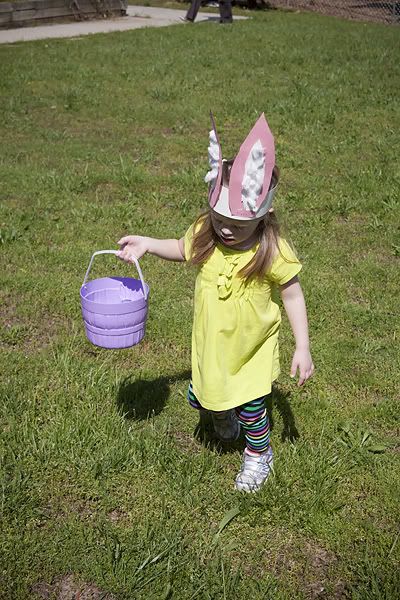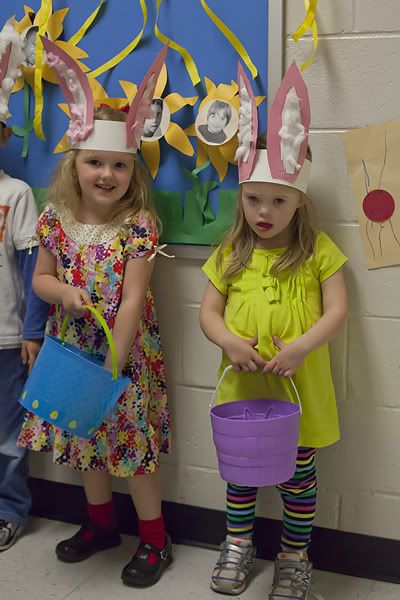 This is Natalie and her friend Jade. So adorable!!!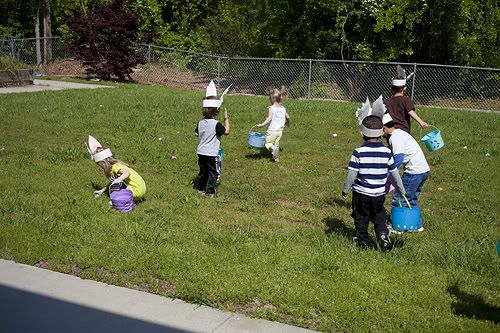 It is so crazy to visit Natalie's classroom and see her all independent and big girlish. hahaha When did this happen? How is she already 5? sigh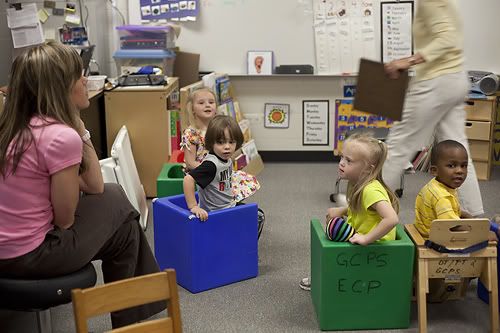 ___________________________________________________________________________________
Next up we headed to Bamberg to spend Easter weekend with Cliff's parents. It is so awesome to be able to spend the holidays with family. I grew up in the midst of a huge family and it is hard adjusting to holidays without "the crowd". It is nice to be able to give the girls grandparents, their aunt, uncle and cousins on the holidays. The Easter bunny finds us there every year. How does he know we aren't home? ;)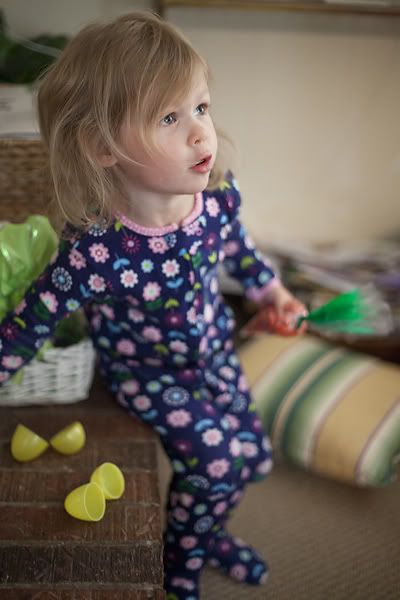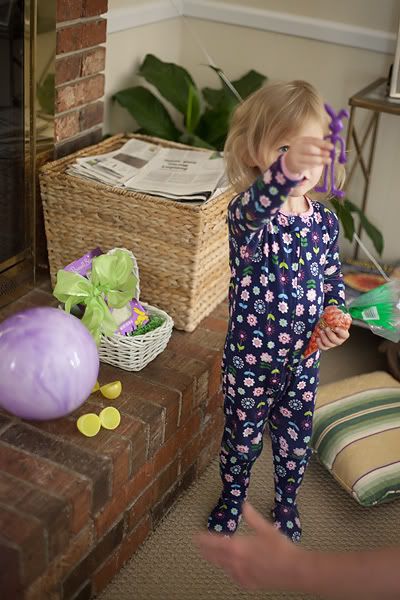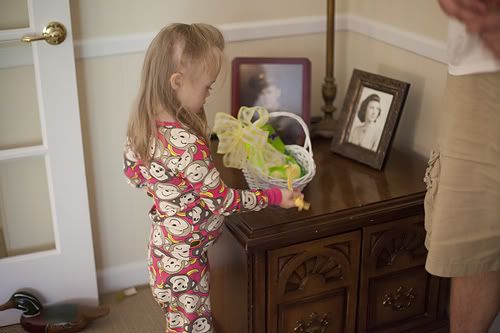 The day starts off with a small egg hunt before the big cousins arrive. They were so stinking cute looking for eggs this year. Natalie totally understood what we were doing and joined right in which is something I have waited a long time for. It seems like such a small thing...to have your daughter know and want to look for eggs in an egg hunt but this is the first time that she really seemed to WANT to. Which makes this mama happy.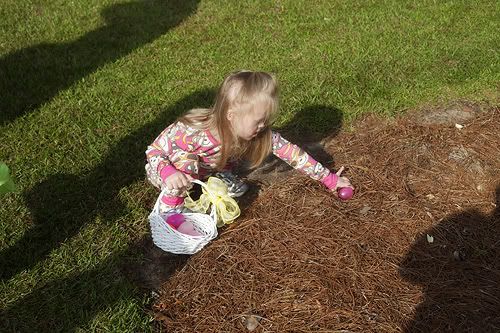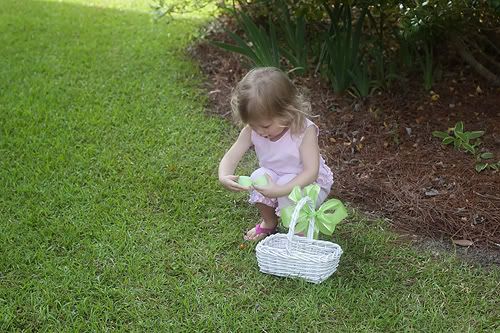 "LOOK MOMMY!"
Next up is getting dressed for church as the cousins arrive which means...time for the BIG egg hunt. All four kids run around and find as many eggs as possible in this HUGE yard. They had a blast!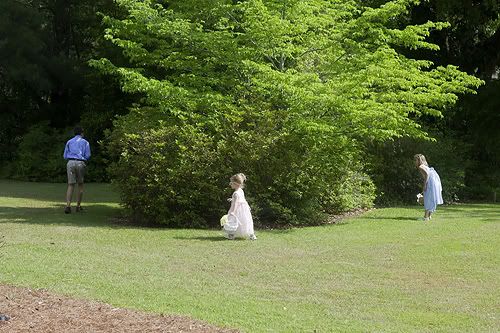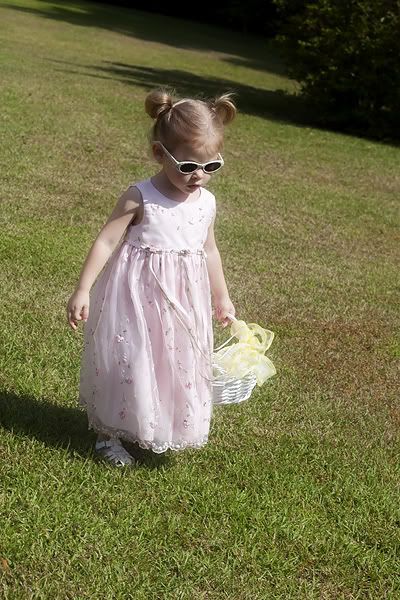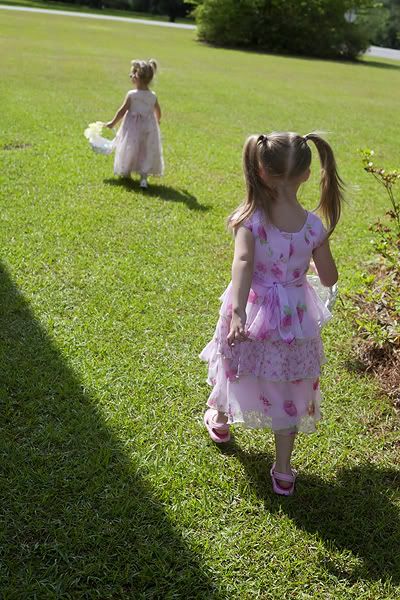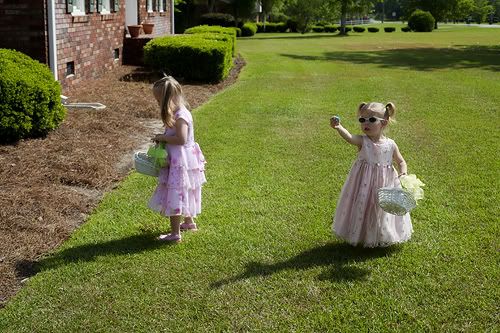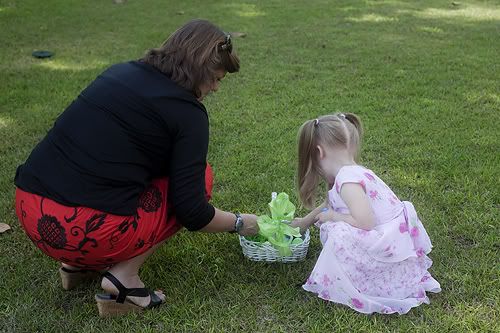 ...A little help from Aunt Tay <3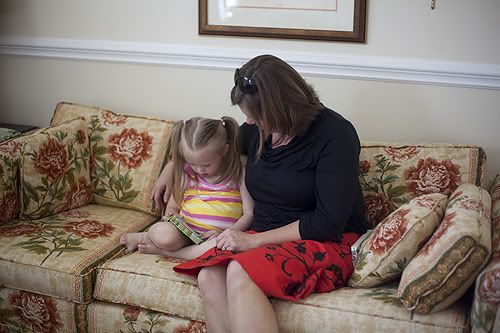 Natalie loves to sit and read with her Aunt Tay. No matter what the reason for the get together, I will usually find them at some point in a quiet corner reading and giggling.
So sweet right? I bet you thought this was the end... oh no, there is MORE Easterness!
We got home and realized that the Easter bunny (ahem) forgot to bring the goodies from GA. Our friend Sabrina who is staying with us didn't have Chloe leading up to Easter so we had put off dying the eggs. SO...we decided to have faux Easter the following Sunday so Sabrina and Chloe could do an Easter (and we could give them what we the Easter bunny had gotten them). The Saturday after Easter we sat at the table and did all the eggs. FUN!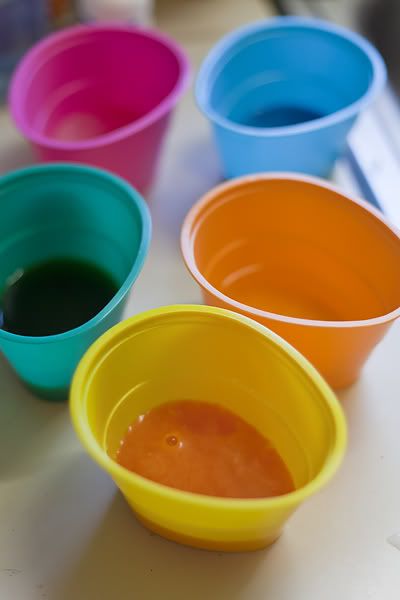 Why yes, I did put the orange tablet into the yellow bowl. I did it last year too...you should just move on now.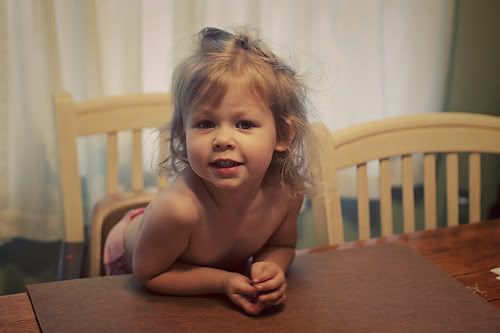 Notice my try at the retro look here. The color was so messed up to begin with that I thought I would just play with it. I am pretty sure I have a photo of me somewhere doing this exact pose only I think it was on Halloween. RETRO!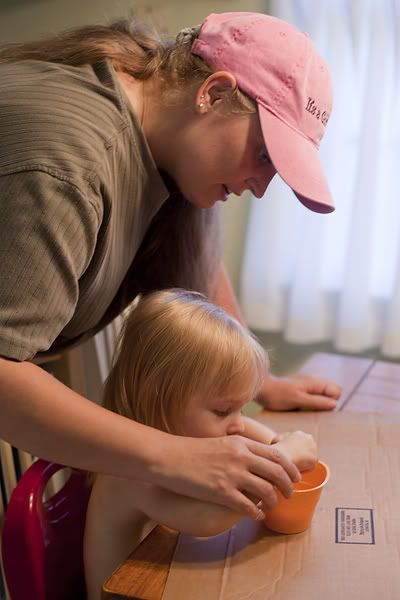 This was Chloe's first time doing them and I think it passed her fun kid test. ;)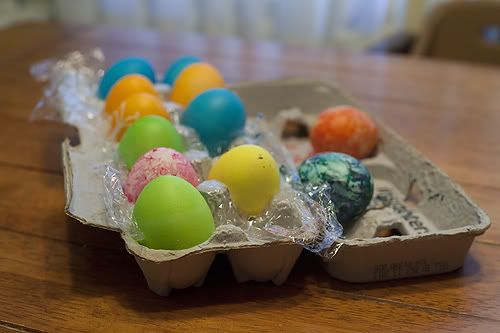 Ta-da!


By faux Easter morning Cliff and I were over the whole bunny thing. I feel like we did about a million eggs hunts and we were just plain bunnied out. The girls enjoyed their baskets and we did a collaborative sigh of "Thank goodness we can move on from the groundhog day that this Easter turned into". hahaha!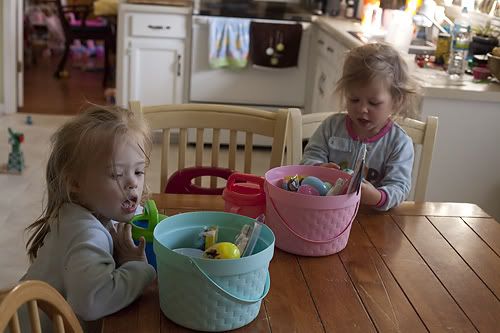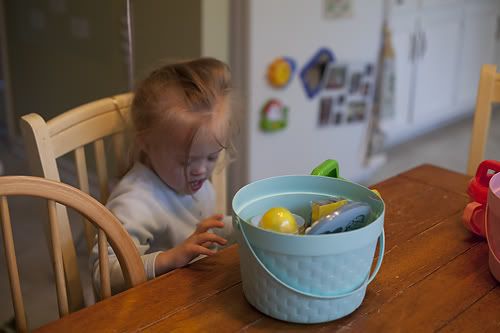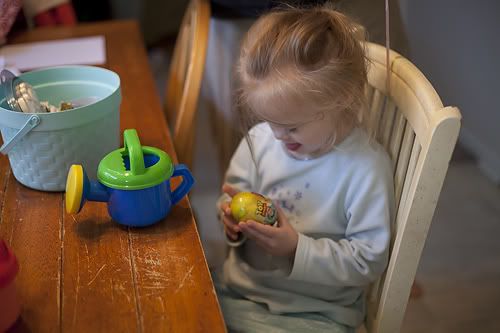 This year was full of family, eggs and a new understanding for both girls of what this holiday entails. It is so fun that they are both getting to the age where they truly participate because they "get it" not just because they are following our lead.