Kristi: What are you doing tomorrow? I want to do something fun with the family!
K: We could do a park beach or something...anything...need to do something fun!
Me: Ummmmmmm..... Natalie doesn't sweat so it has to be indoors or involve water. and I am pregnant and too lazy and uncomfortable to play outside in the heat.
K: There is a water park near us that would fit all the kids ages. LETS DO IT!!!
M: OK...I mean, how could you not jump on board that kind of enthusiasm for giving your kids a fun day and great memories?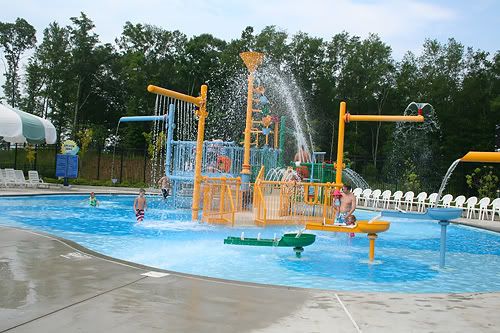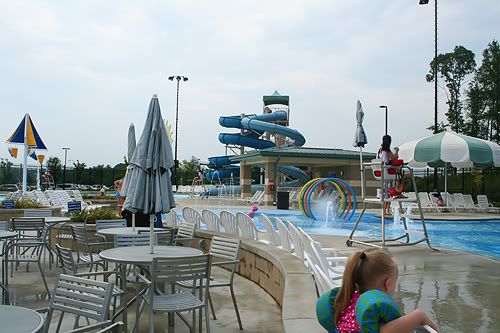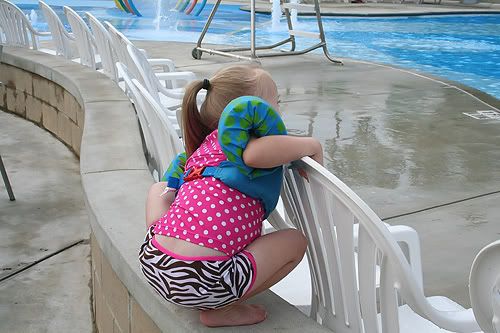 Trying to climb over the wall of chairs to get to the water since the rest of us were just not going fast enough for her.
Mind you, we have NEVER been able to do this sort of thing with Natalie as she doesn't usually do well in this sort of situation. She used to fight us to go where she wanted then would melt down when we wouldn't let her run into the road over and over for fun. Once we lost her to a meltdown we may as well pack up and leave because she wasn't coming all the way back from it. If you have been at parties with us then you really, truly know what I mean. We have left birthday parties, get togethers, parks, the aquarium and trick or treating due to this reaction in the past.
I hesitantly agreed to go thinking "well this should be a fun $24 wasted on 3 seconds of fun". I know, such a positive influence for my family aren't I? To our SHOCK Natalie LOVED it. This is the type of thing that Cliff and I had long ago written off as something that we just wouldn't be able to do with her and we were ok with it. Kristi was so darn excited to do something and I was just happy she suggested something that involved water and no walking don't judge me, I am pretty sure I am carrying a 90lb baby in there that I figured "what the heck, maybe.....just maybe the new and improved Natalie will blow my mind.
....and that she did. Welcome to our new normal. You will recognize it because it looks like EVERYONE'S normal! WOOT!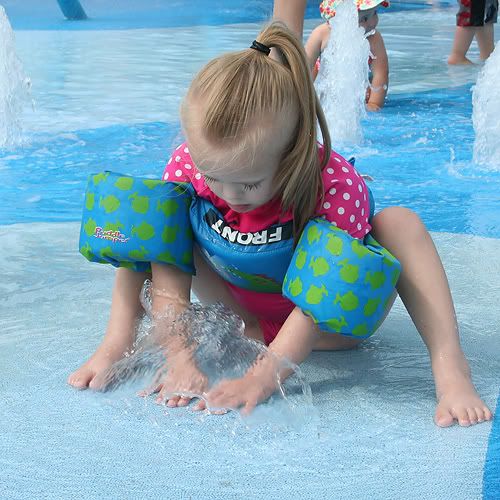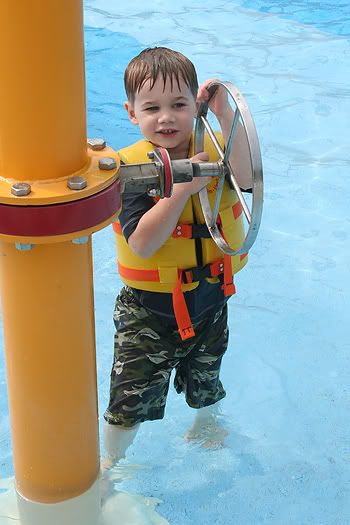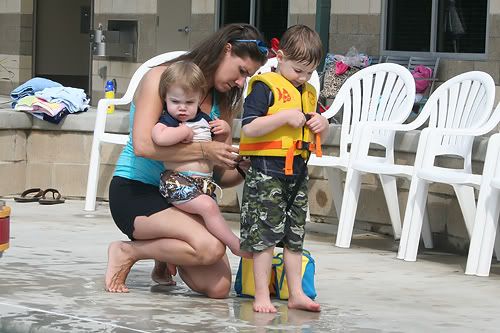 Don't you love how Kristi and Greyson are making the exact same face? LOVE IT!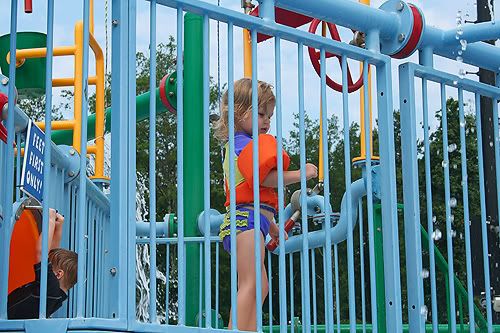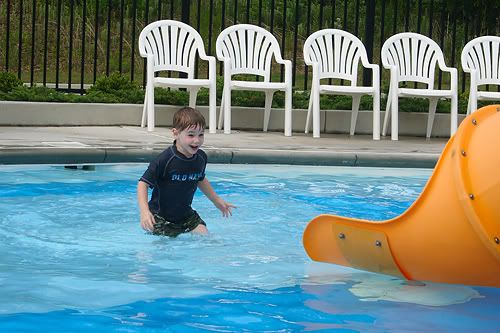 We should all have this much fun playing in water. Just look at that face!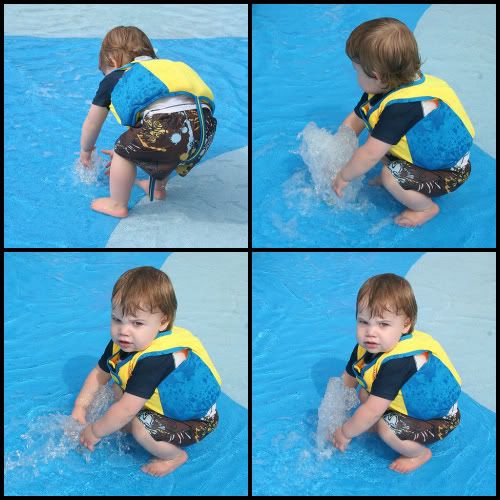 He LOVES when I take his picture.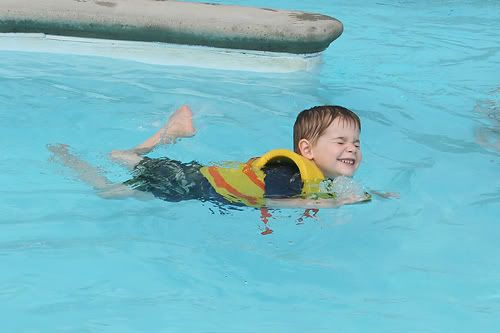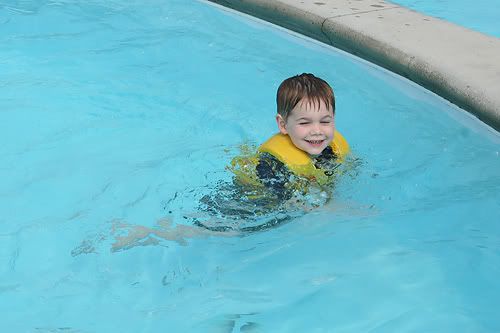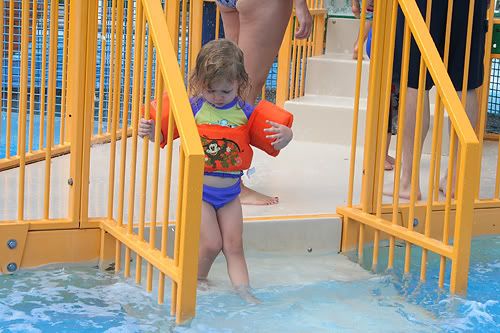 Alyssa LOVED this place. She tried everything there and wanted to go down the big water slides. Cliff took her up with the intention of riding down with her but they wouldn't allow it. Poor mini, gonna be a few bazillion years until she is tall enough to go alone....that's my gift to her. ;)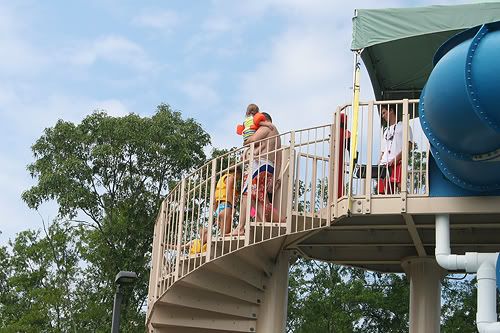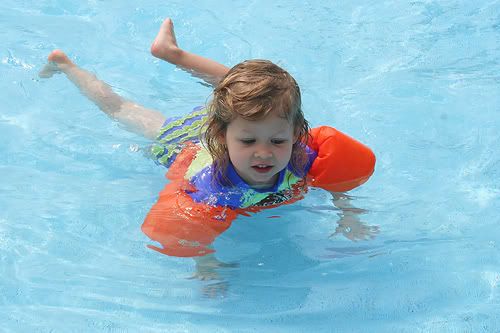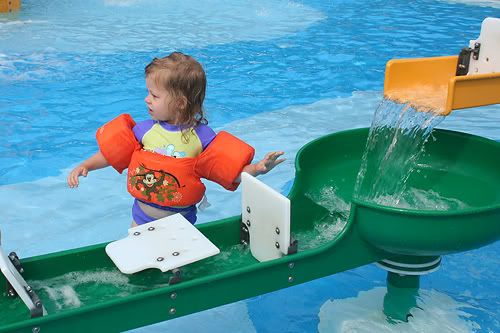 I am overjoyed to announce that the whole experience was a huge success! We were there for almost 2 hours and only had to leave because it was lunchtime. We all had a blast, made awesome memories and will definitely be trying many new things like this. Any ideas?