Disney 2013 part 1 - Arrival and resort details
It is no secret that I love Disney. I have a history there, I grew up a lot while working there, I made friends there, I love how it is run and the products and movies that are produced there. I can go anywhere there and be happy....like perma grin, blissfully happy. For a bit of my Disney background go here.
Onto the trip!
We always knew that we were going to take the kids back to Disney when they were older. We figured when Alyssa was around 6-8ish we would do it. That would make Bennett at least 3 and Natalie at least 8. Perfect right? WRONG! My smarty, mature for her age, sassy pants middle girl went and fell head over heals in love with princesses.....way earlier than I was expecting her to. I know all little girls love them but Alyssa hit that "I am a princess and they are REAL!" stage. At 4. *sigh

*

I really wanted to avoid Disney with strollers and diaper bags but I also really wanted to be able to take her at the age where Disney is real. ALL children (and 35 year olds) love Disney but there is this magical window in a child where the characters are real. The castle is a REAL castle and Cinderella really lives there. Well Alyssa is there, and I really wanted to make this trip happen before she matured out of that window. We had the rest of our lives to have wonderful Disney vacations that we would all enjoy but we only had this one chance to catch the small window of childhood wonder. We saved, I did a garage sale (I know right!?!?!) and with a TON of help from my parents....we pulled it off. On Christmas eve we

told them we were going to Disney and my mom gave them a paper chain (mickey mouse themed of course) to help them count down the days. The excitement was tangible. I am not sure who was more excited, me or Alyssa. hahahaha!
D day finally arrived and we jumped in the car for the 8.5 hour drive. For those doing the math it is about a 7ish hour drive but you have to take into account lunch

and pee breaks. Moving on ;)
We hopped out of the car all ready for a week of fun! We were greeted with the most awesome resort filled with Dis

ney cartoon details. Insert a sigh of contentment.
We stayed at the Art of Animation and I was astounded by the scenery and high quality

considering

it is a "low budget resort". For real. I think it's my favorite resort so far! I HIGHLY recommend it if you have kids. Here are some photos of it as Alyssa and I walke

d around one afternoon.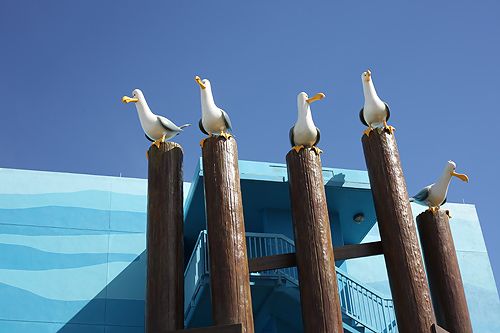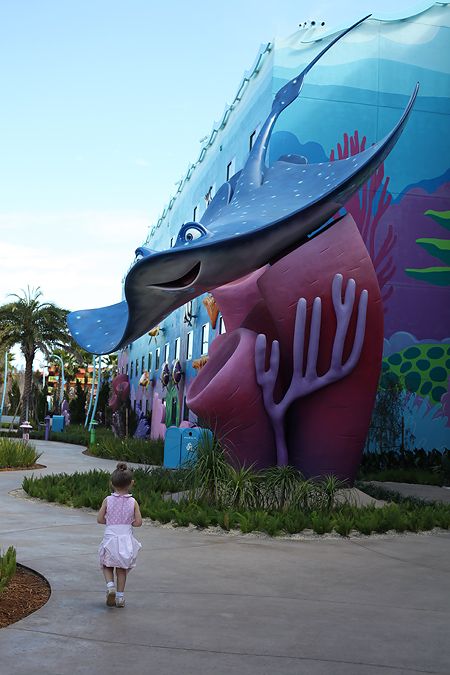 The Nemo section. In between these buildings was the giant pool.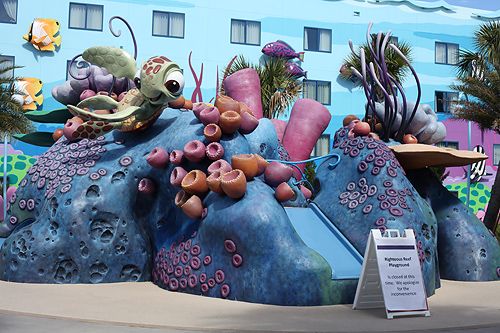 Playground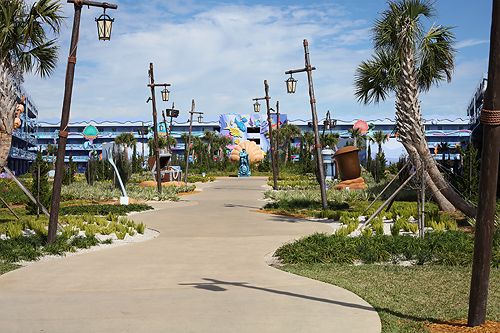 Entrance to the Little Mermaid

section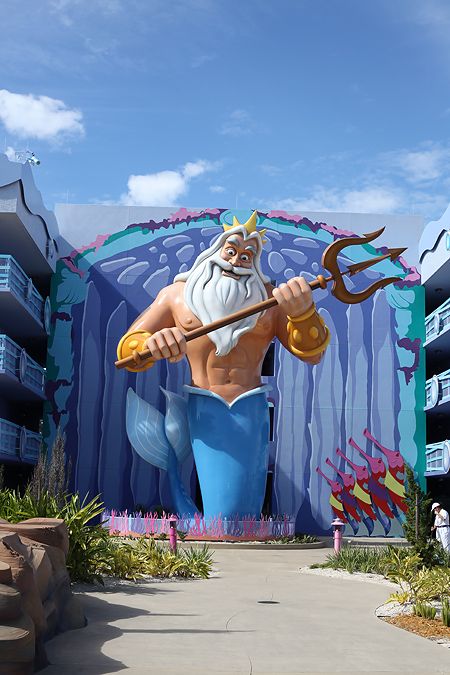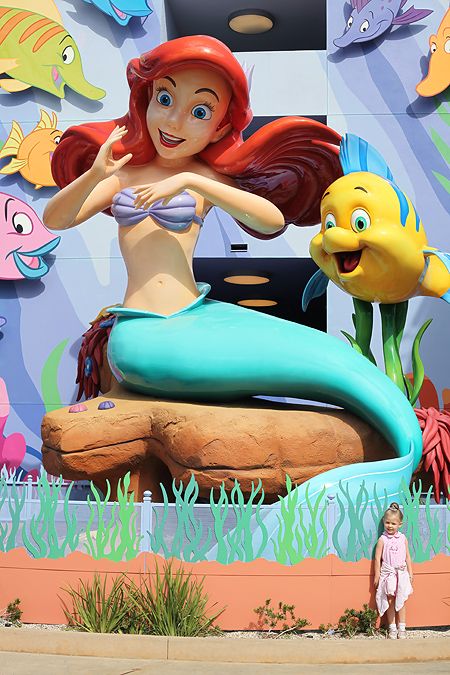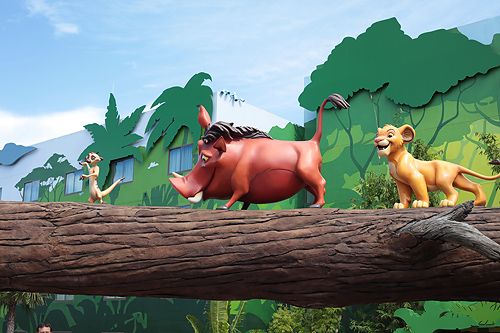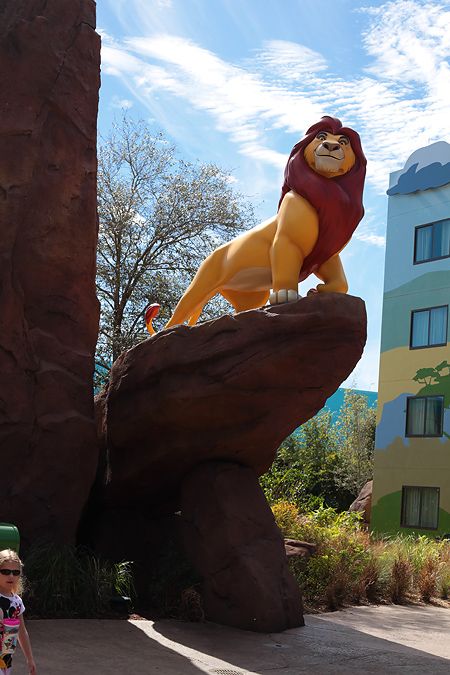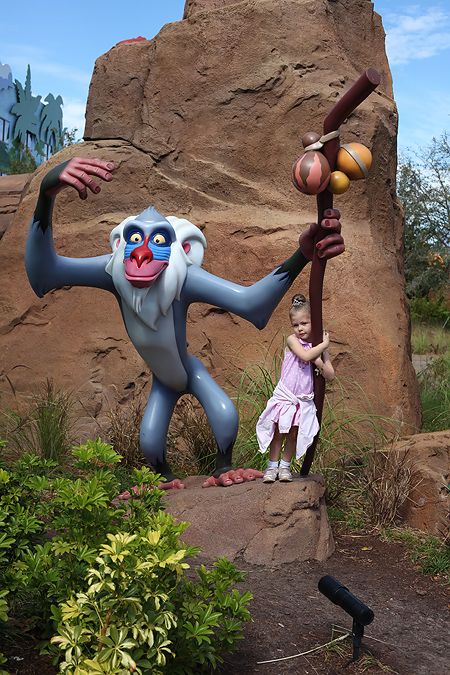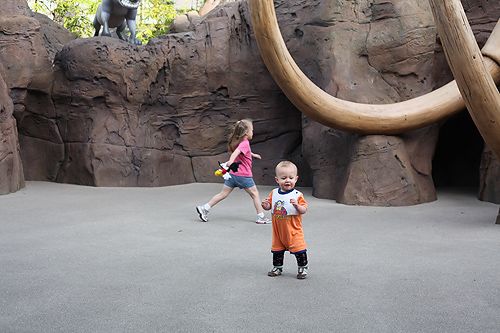 The playground in the Lion King section. :)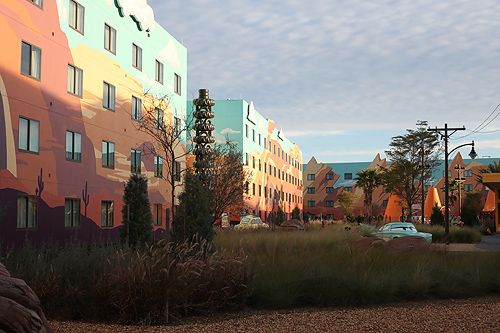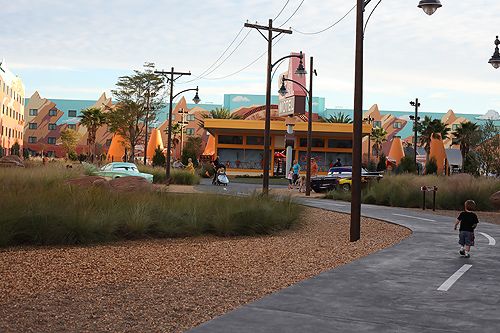 The entrance to the Cars section which is where we stay

ed. AMAZING!
I was shocked by the detail and shear volume of eye candy at this resort. The kids LOVED it. We had to walk to our hotel through this courtyard every time we went somewhere and EVERY TIME we had to stop at Mater. haha! I have so many shots of them with him because Alyssa wanted me to take a new one every time we got to him. The entrance to the pool and laundry room looks like the car hotel in the movie and the giant cones in the background of that photo are pool cabanas. SO clever. It really felt like we were in Radiator

Springs. Magical I say!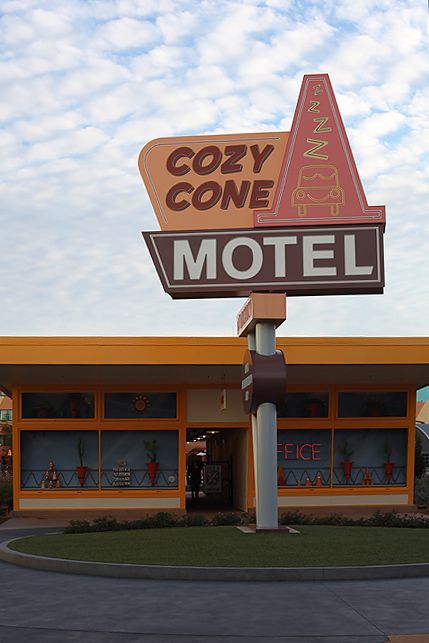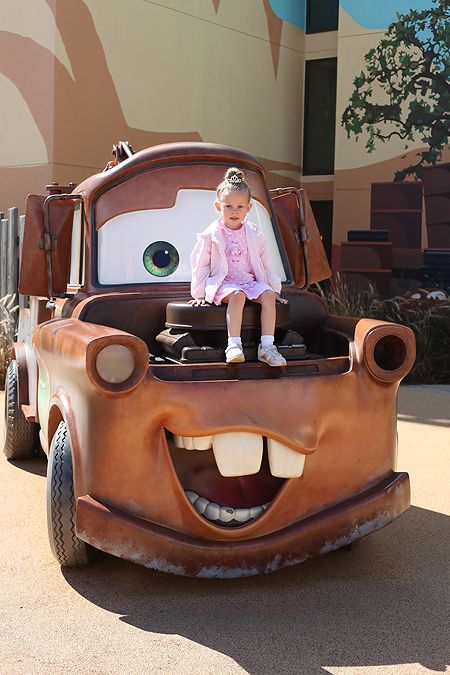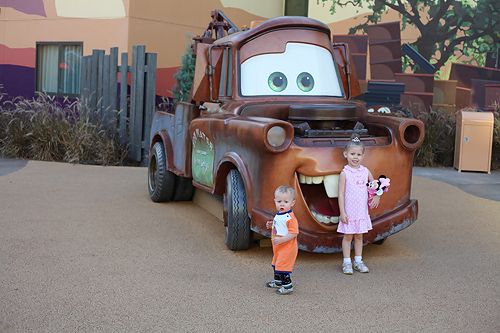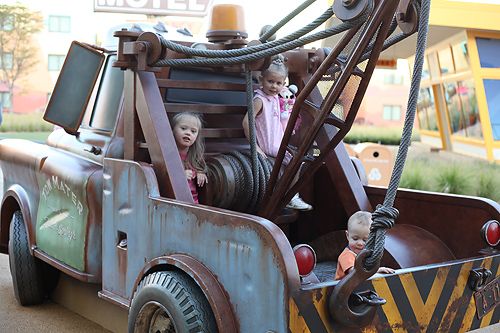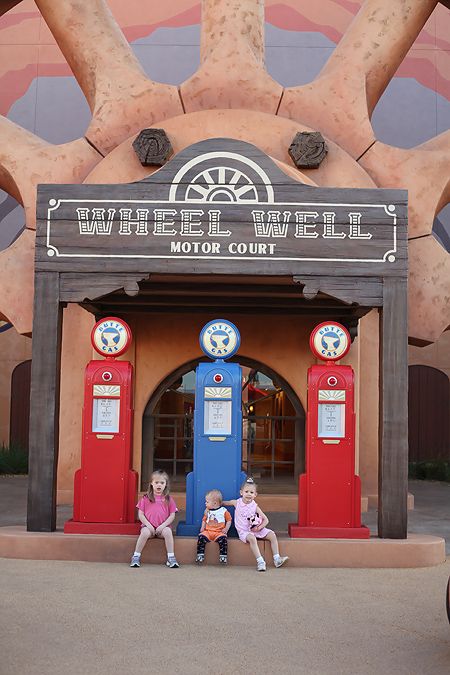 T

he entrance to our building.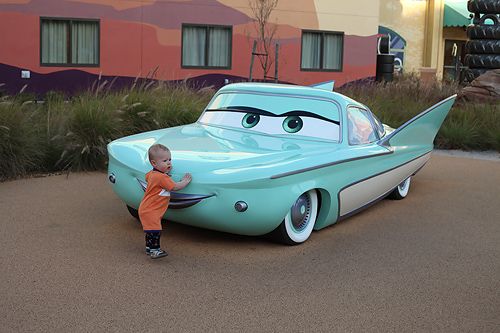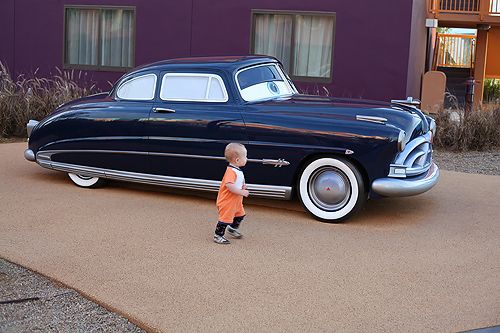 We truly could have had a week full of fun just at the hotel especially if it had been hot out. The pool here is the largest on Disney property besides the water parks.

They are also saltwater....and heated. bliss.
There is so much more to tell you all about but this post has gotten so long already.
So many cute moments. So many memories.

Stay tuned for the Magic Kingdom. Here is a sneak peek of the heart wrenching adorableness and magic to come....